Human Resources at MSJC
Welcome to Mt. San Jacinto College!
When you join the team at MSJC, you will be a part of an inclusive, innovative and equity-focused community that is committed to educational equity for our students. This rich work environment requires broad collaboration among faculty, classified staff, administration, students and community partners.
We value the ability to serve students from a broad range of cultural heritages, socioeconomic backgrounds, genders, abilities and orientations. We seek applicants who demonstrate they understand the benefits diversity brings to a professional educational community.
Those interested in employment are encouraged to explore the links below, which includes the main job board as well as boards for the Temporary Workforce Program and Student Workforce Program. You will also find links to resources, forms and information about faculty and staff bargaining units.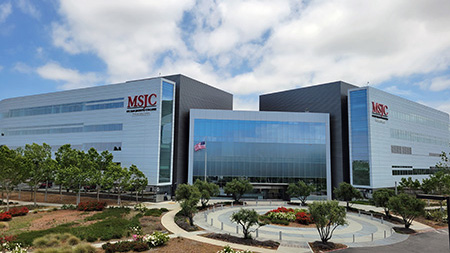 The MSJC Human Resources department is located at the Temecula Valley Campus
Job Boards
Resources
NEOGOV/NEOED Customer Service: 1-855-524-5627
Contact Us
Office Hours: Monday through Thursday 8:00 a.m. to 5:00 p.m.; Friday - 8:00 a.m. to 12:00 p.m.

Phone:

(951) 487-3161

Fax: (951) 654-5971

Location:

41888 Motor Car Parkway

Temecula, CA 92591

TTY/TDD Phone: (951) 487-3160
Verification of Employment Requests
Please email all verification of employment requests to VOE@msjc.edu
Written authorization from the employee is required along with the lender/agency's request form
All personally identifiable information (PII) MUST be redacted from request forms (i.e., social security number, date of birth, home address, driver's license number, etc.) prior to being emailed
Allow 48 - 72 hours for processing
Verbal verifications are only permitted as a follow-up to a written request processed by Human Resources within a three (3) month time period
Public Service Loan Forgiveness (PSLF)
If you are employed by a U.S. federal, state, local, or tribal government or not-for-profit organization, you might be eligible for the Public Service Loan Forgiveness Program. Visit the PSLF website to see whether you might qualify.
For employer certification, completed PSLF forms may be submitted to the secure PSLF Drop Box.
To ensure your request is processed in a timely manner, please submit page 1 and 2 of the PSLF application and include your original wet signature. We cannot accept electronic signatures.
Human Resources is now receiving PSLF's electronically from agencies supporting submissions to MOHELA. To

expedite the processing of these requests and minimize delays caused by incorrect or incomplete submissions, please be sure to include the information below.
Name of School: Mt. San Jacinto Community College
Address: 1499 N. State St. San Jacinto CA 92583
EIN: 33-0813228
Signature: Please sign the bottom of page 1
NOTE: HR does not have the capability to modify this information on an electronic PSLF once it's been submitted. If a PSLF contains inaccurate information, HR must deny the form and wait for an additional request from the agency, causing a delay in processing time.
Unit Bargaining Agreements
Mission Statement
It is the mission of Human Resources department to advance the overall mission of the District through the acquisition, retention, and support of an excellent faculty and staff. The Human Resources Services achieves its mission by recruiting, employing, retaining, and developing faculty and staff and by maximizing excellent employee relations and excellent personal and group performance through internal consulting, problem resolution, and the provision of efficient, cost-effective, customer-responsive Human Resources department.