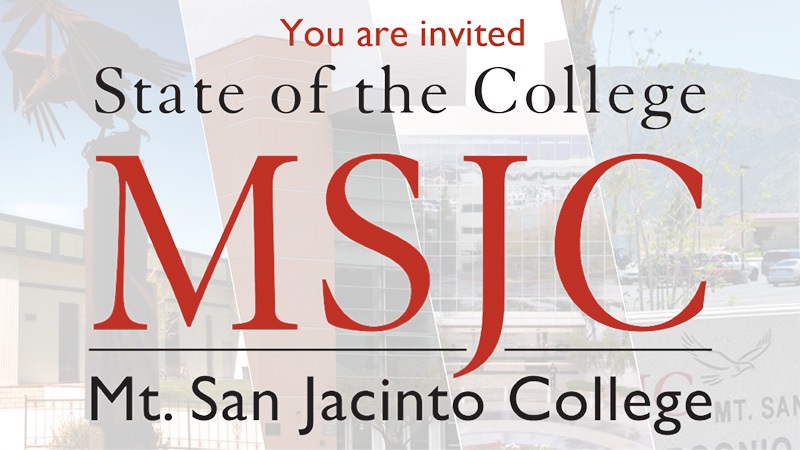 You are invited: MSJC State of the College, Friday, November 8 RSVP to foundation@msjc.edu
Why support your MSJC Foundation?
Together with our donors and the MSJC Community, the MSJC Foundation works to support Mt. San Jacinto College students through scholarships and grants that aid students, faculty and support services.
Giving Opportunities
Scholarships are one of the main avenues the MSJC Foundation and our donors have to positively impact a student's success. Scholarship recipients will often tell you that while the financial assistance they received was instrumental in meeting their financial needs, the fact that someone believed and invested in them with a scholarship affirmed their determination to succeed in completing their college education.​​
Champions of Tomorrow
Mt. San Jacinto College Champions of Tomorrow believe in the difference a single individual or business can make in the life of an MSJC student. They provide resources that make education more accessible and a student's dream a reality. They are our Champions of Change.