Apply for Scholarships at MSJC
Apply for Scholarships at MSJC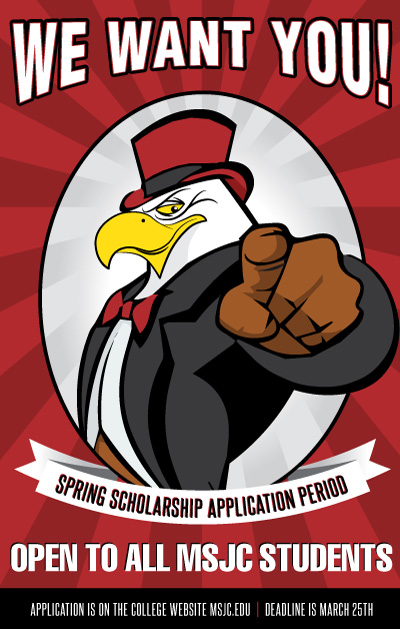 Although state and federal grants and programs are the primary way most students receive supplemental funding to pay for college, the Mt. San Jacinto College District Foundation offers scholarships for continuing and transferring students to assist with the costs involved with attending MSJC.
Applications for Foundation scholarships are available each summer for the fall semester and each available scholarship will vary in eligibility and requirements. Among the scholarships available are awards based on your GPA, number of units completed, county of residence, and transfer goal.
To be considered for these opportunities, you will need to complete the general scholarship application, which will be reviewed and winners selected by the Foundation board and/or outside donors. All submitted applications are automatically matched to scholarships in which you meet the eligibility criteria, although you may be prompted to supply supplemental information to receive additional scholarship opportunities. If you have any questions or concerns regarding the scholarship application process, please contact the Foundation office 951-487-3170 or email Foundation@msjc.edu.
Additional Scholarship Opportunities
Sgt. Eric (Doc) Williams Scholarship
A need-based scholarship available to students in the Emergency Medical Technician (EMT) program at MSJC.
Learn more about the Sgt. Doc Williams Scholarship
Community College Public Relations Organization Writing Scholarship
A $1,000 scholarship awarded to a student who writes a compelling news story, pitches the story to their college newspaper or online publication, and gets published. If the applicant's college does not have a student publication/newspaper, the applicant can write a press release for their college's public information office.
CCPRO Writing Scholarship Application deadline: February 21 2020
Professional Women's Roundtable Scholarship
A $2,000 scholarship awarded to a woman who has overcome adversity, is involved in her community and has a strong commitment to success.
PWR Scholarship Application deadline: February 26, 2019
Betty Hill Memorial Nursing Scholarship
A scholarship of between $500 and $1,000 available to MSJC nursing students.
Betty Hill Memorial Nursing Scholarship Application deadline: March 1, 2019
San Jacinto Valley Women's Conference Scholarship
An need-based, undergraduate scholarship of up to $750 awarded to a female from communities in the region.
SJVWC Scholarship Application deadline: March 8, 2019 ​
California Community College Student Financial Aid Administrators Association (CCCSFAAA) Scholarship​
Twenty $500 student scholarships and two $500 scholarships are available for each of the 10 California Community College regions across the state. Additionally, one $1,000 scholarship is available. Part-time students are eligible to apply for this scholarship.
CCCSFAAA Scholarship Application deadline: March 29, 2019​