Student Health Center
Home Services Patient Portal SHC Take-OVER

---
We can be reached via email or Call (951) 465-8371 to schedule in-person or telehealth appointments.

While the student health center strives to give quality care to as many students as possible, there will be times when appointments are not available. Please see this LIST OF RESOURCES (Mental Health, Domestic Violence, Coping Skills) available for students in their time of need.

In the event of an emergency (medical or otherwise) please DIAL 9-1-1 from a Cell Phone
or 8-9-1-1 from a District Phone if on campus.

COVID19 Vaccine go to MyTurn.ca.gov, Effective March 23, 2022 the Student Health Center will no longer be providing COVID-19 vaccines. Please schedule any future appointments with other local providers in your area using MyTurn.ca.gov.
Welcome! ¡Bienvenido! Bienvenue! Benvenuto! Willkommen!

Wellness begins by looking where it isn't
What comes to mind when you think about health & wellness; - Nutrition? - Exercise? - Weight Mgmt.? People typically only think about health in the physical form but health & wellness is composed of so
much more.
MSJC Student Health Centers are your centers of health & well-being. We treat the whole person and aim to prepare you to be successful in life, not just in school.
MSJC Student Health Centers operate around the 8-Dimensions of Wellness
Physical . . Intellectual . . Emotional . . Social . . Spiritual . . Occupational . . Financial . . Environmental
Focusing our program on The Eight Dimensions of Wellness, we are able to give you the tools to not only evaluate your overall health and wellness but empower you to make choices and change habits that will improve your quality of life.
The Student Health Center is a place where students can feel relaxed, rejuvenated and most importantly welcome. We don't want you to come and see us only when you are sick.
Check out our Services and contact us today to see how we can help you to be the best version of you!
---
Events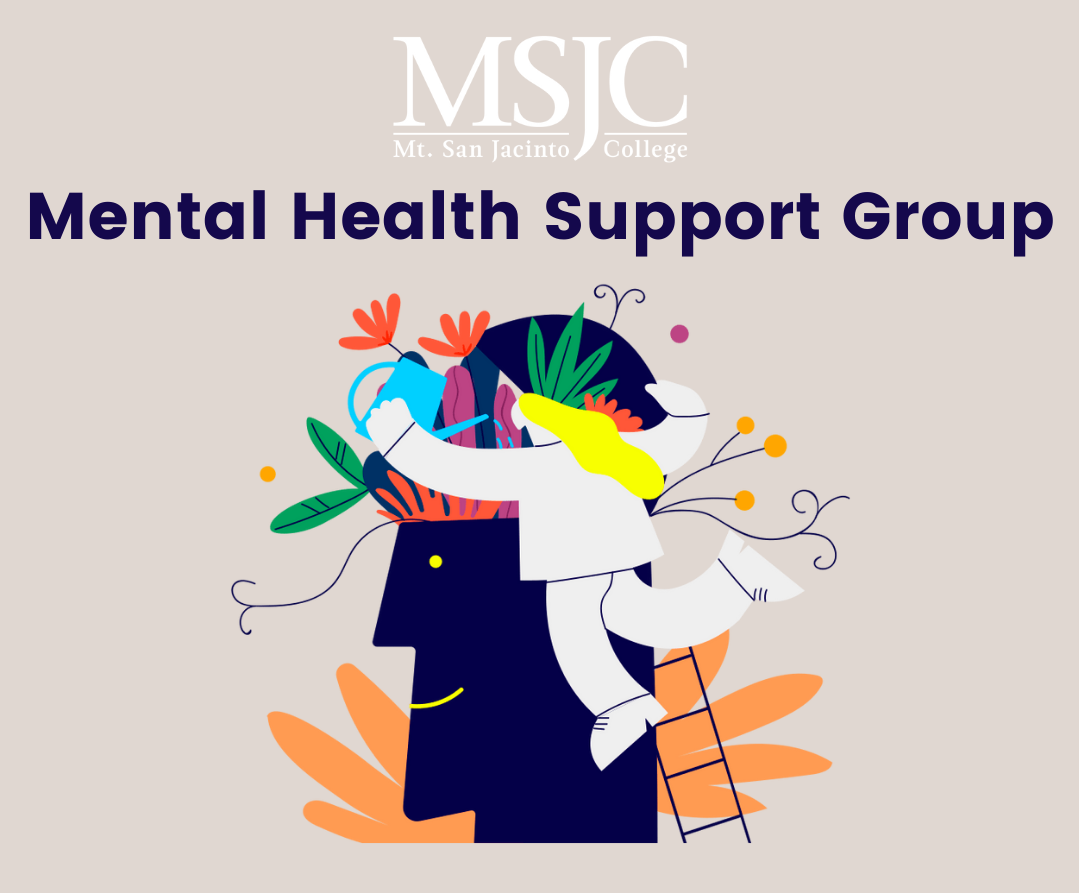 https://msjc-edu.zoom.us/j/98225910678
Mental Health Support Group /
COVID-19 Support Group
A place to process, receive support, learn strategies, and overcome challenges together.
Dates: Wednesdays (February 16 - May 11)
Time: 6:00 pm - 7:00 pm
Weekly Topics:
Self-Care
Attachment Styles Explained
Crack the Cycle of Anxiety
Effective Stress Management
What is Mindfulness and Why Does It Work?
Study Skills for Overcoming Test Anxiety
High Functioning Depression: Signs + Coping Skills
Clearing our Brains' Cognitive Distortions
Self-Hatred and its Residual Anxiety Part I
How to Overcome Self-Hatred Part II
Maintaining Friendships
Quieting Your Mind for More Restful Sleep
Breathwork: How to Relax On-Command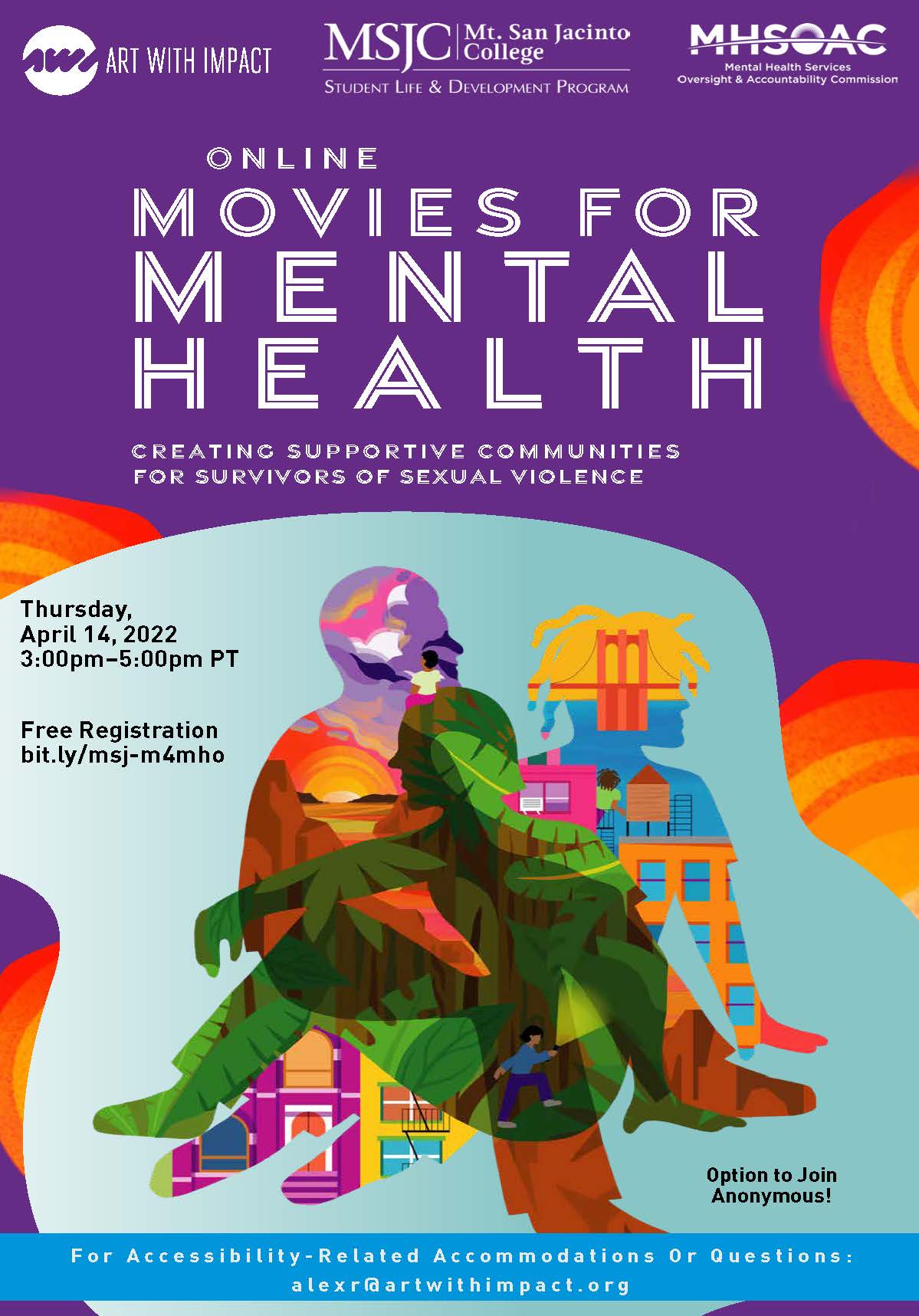 April is Sexual Assault Awareness month and together with the organization Art with Impact, we are creating this wellness space next Thursday, April 14 from 3:00 pm to 5:00 pm.
RSVP HERE to attend.
This event will be online, and attendees are able to remain anonymous if they choose.
This workshop will give you an opportunity to decompress, watch and discuss three award-winning short films that explore the topic of mental health and sexual violence, and connect with wellness resources available to them.
---
Administrative Contact
Dr. Lisa McAllister
Dean Health Services
Monique Rodriguez-Torres
Health Services Specialist
Sara Huteson
Administrative Associate
Ruthy Joseph
Administrative Associate
Credits: Banner Photo by Jazmin Quaynor on Unsplash