Online Learning from MSJC
Online Learning from MSJC
MSJC uses the Canvas Learning Management System (LMS) to deliver online and hybrid classes, as well as provide an online space for on-campus classes to host digital resources and information. Below is a list of introductory resources about using the Canvas LMS. If you have additional questions or need assistance after reviewing the provided resources, please submit a help ticket via email to ats@msjc.edu.
Canvas Videos
Canvas Resources for Students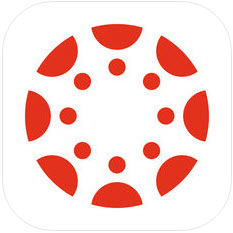 ​Canvas has created an outstanding app for mobile devices. It works with Apple and Android devices. You may benefit from downloading the Canvas app for your cell phone as a way to keep updated with what is going on in your online courses.
Are you ready for online learning?
Need more information?
Visit our other student resource pages to get additional information about the Distance Education Program at MSJC.
Distance Education at MSJC
Online courses at MSJC are taught by professional educators who have committed to professional development activities focused on online learning.
MSJC Online Programs:
Provide a high-quality learning experience in every course
Deliver

regular effective contact

from instructors
Offer over 100 different courses with over 450 sections
Online course delivered by a full Learning Management System (Canvas)
Access to integrated email system
24/7 Support
Current and prospective faculty members, please visit
Faculty Resources
to access additional information related to online teaching and learning.
Need assistance? Email your request to ats@msjc.edu.
Procedures for Protecting Student Privacy in Distance Education Courses
Mt. San Jacinto College is committed to protecting the privacy of students enrolled in all courses regardless of the mode of instruction (online, hybrid, f2f classroom, etc.). All of the District policies regarding student privacy and information security apply to distance education courses. Faculty teaching distance education courses are expected to uphold these policies by following these procedures:
Teach distance education courses using Canvas, the District's learning management system, in order to ensure the security of student work and grades.
Use the District's secure EagleAdvisor website to report student grades.
Faculty members and students must use the internal email functionality within Canvas or the District's email system for all official, confidential communication such as providing feedback on student work, etc.
Faculty members should keep student work, scores or grades confidential. Students in the course should not have access to other students' work or grades.
Faculty members and students should keep their Canvas or District email account information secure. Faculty members and students should not share their login information with anyone and they should not give anyone unauthorized access to their Canvas course(s).
All district employees should follow the District's guidelines for sharing student educational record information with other faculty, staff, parents or others outside of the District.
For full information on FERPA and information security, please refer to the web pages below: