MSJC Art Gallery
The gallery is a place not only of displaying art but an active environment of people making, viewing and thinking about art.
ART TALK – Online Discussion with John Seed
Thursday – February 9, 1 – 2 pm
Supported by The MSJC Foundation
Registration Link: https://msjc-edu.zoom.us/webinar/register/WN_KtFzYvxWQcmZ-nc8xZlLKw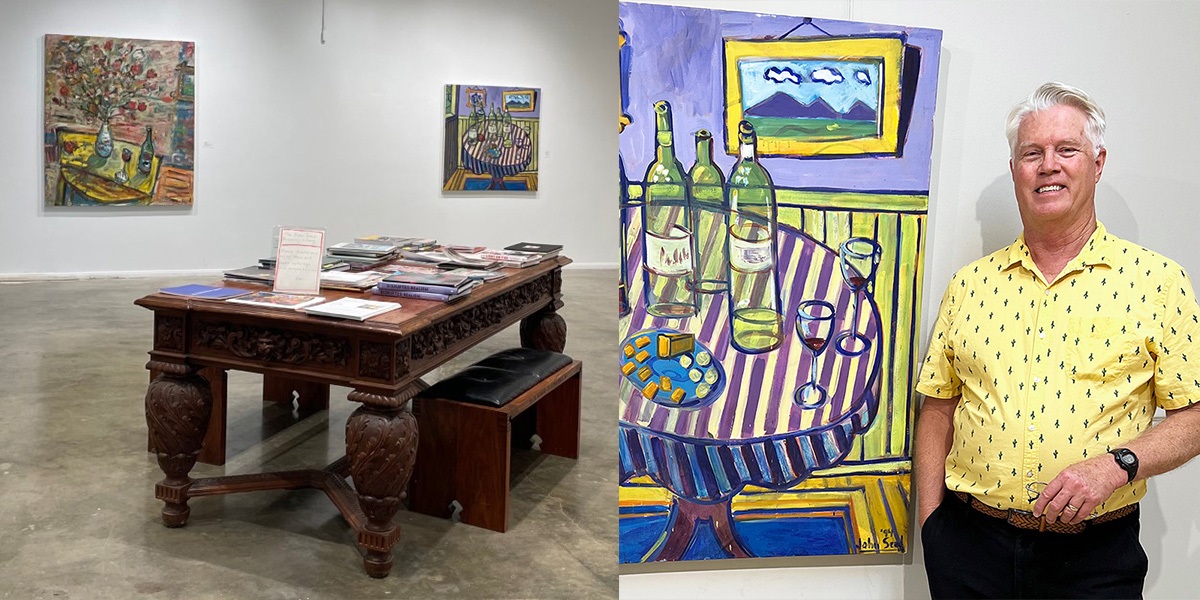 Join us for a special ART TALK with professor emeritus John Seed! This online artist talk is presented as part of his solo exhibition at the MSJC Art Gallery, John Seed: Paintings from Then and Now. This is a special solo exhibition that kicks off our Spring 2023 semester! This exhibition is a collection of John Seed's paintings spanning 40 years and serves as a retrospective of not only his practice as a painting but also a writer and art historian. Seed is an MSJC art professor emeritus. His work as a professor of painting and art history has been instrumental in the education and development of an entire generation of MSJC students and artists. Come join us in celebrating John Seed's talents as an artist and writer!
John Seed started his career as a painter before becoming a noted writer, critic and historian. This exhibition serves as a retrospective of paintings with a large gap in time that his books and writings fill. The earliest paintings in the exhibition date from 1984 and show his commitment to large scale oil painting. As Seed's career went on he turned from the paintbrush to the pen. We have collected dozens of books and catalogues of his writings that will be displayed as a reading library where we encourage viewers to sit and spend time reading his incredible history writing catalogue essays. Seed's books include the coffee table sized Disrupted Realism Paintings for a Distracted World, and his paperback memoir, My Art World: Recollections and Other Writings. Signed copies of both will be available for viewing and purchase during the exhibition.
Current exhibition:
Mt. San Jacinto College Art Gallery presents
John Seed, Paintings from Then and Now
January 17 – February 16, 2023
Opening reception:
Tuesday, January 17, 2 – 4:30 pm
Tour with the artist at 3 pm
Gallery Hours: Tuesday – Thursday, 10 – 4 pm
Online ART TALK:
Thursday: February 9, 1 – 2 pm
Zoom link coming soon.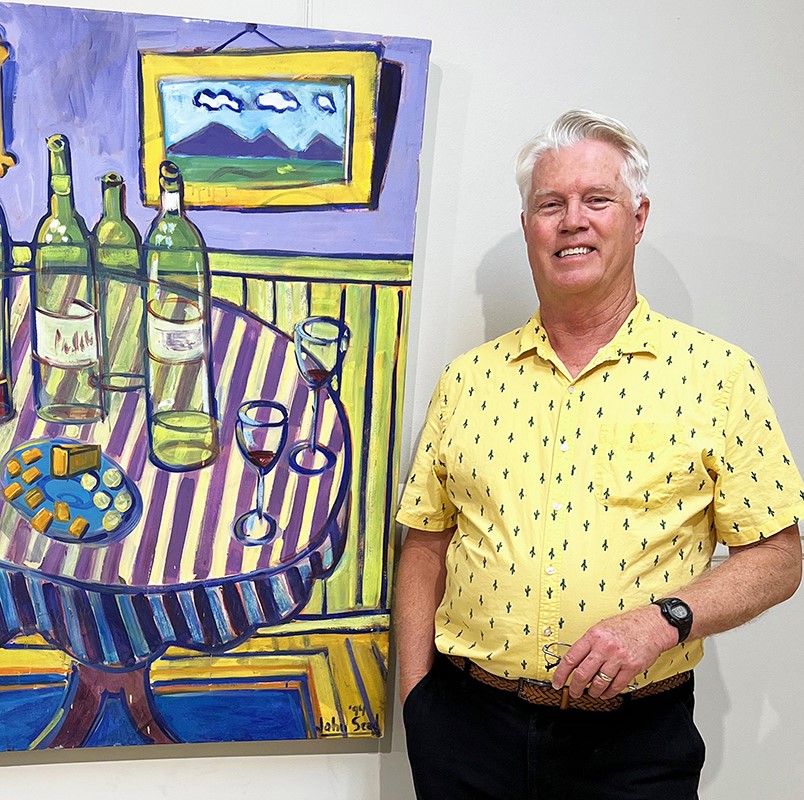 Mission Statement
Through its exhibition of a wide range of artwork and the sponsoring of various arts-related activities, the Mt. San Jacinto College Art Gallery is a learning and cultural center that celebrates creativity and self-expression, while promoting the rich diversity of the human experience.