Current Exhibit
Mt. San Jacinto College Art Gallery Presents...
RACHEL BANK - Light Waves
Curated by Chet Glaze
January 13– February 20, 2020
Artist Talk/Reception: Wednesday, February 5, 1 – 2 pm
Gallery Hours: Monday - Thursday, 10 - 4 pm
Mt. San Jacinto College Art Gallery
1499 N. State St. Building 1400
San Jacinto, CA 92583
(951) 487-3585, jknuth@msjc.edu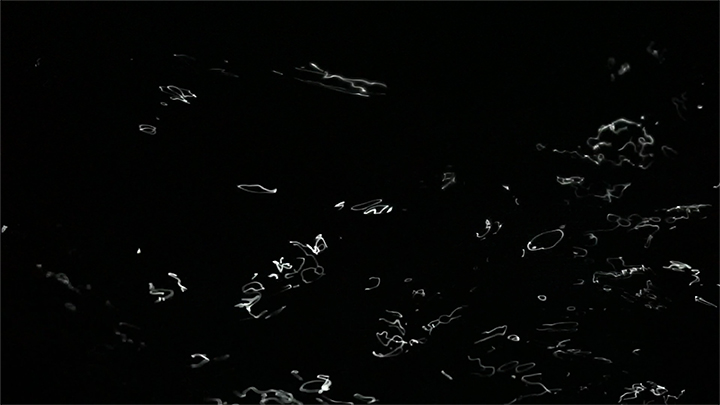 The MSJC Art Gallery, presents a new video installation exhibition by artist Rachel Bank entitled Light Waves curated by MSJC faculty member Chet Glaze. In this immersive video installation Bank projects large scale video of light reflecting on water. The mysterious and captivating imagery of Bank's hypnotic video experience asks the viewer to meditate on time, light, motion and stillness, repetition and variation, and synthetic experience vs an organic experience. The illusive waves of light that dance across the gallery are at times something completely recognizable and then in an instant the same image becomes pure abstraction or pure light with no discernable reference point.
Rachel Bank is a master of playing with perception. Her work invites the viewer to question what they are seeing. Can an image be calming and sublime at the same time? Is something that is sublime calming? What are these images? Is this the ocean? Is this a kitchen sink? Can the kitchen sink be the ocean? If light is a wave and I am looking at projected light creating an image of a wave, then is an image of a wave an actual wave? Trippy huh?!?! You should see this show in person, and you will see what we are saying. Or maybe when you see Bank's artwork you will also be asking different, larger and potentially more meta questions.
Rachel Bank started her art career as a photographer but has since moved to video, animation and projection. She is drawn to an experiential form of video installation because of the expanded experience of viewing a work of art beyond a two-dimensional context. This form of work asks the viewer to reconsider their place in the artwork, gallery or the world around them. For instance, when you take a picture of an object your camera is capturing the light that is reflected off the object. When we view that picture, we will probably be able to grasp what the initial object that was photographed was. But when Bank creates an animation or manipulated video and creates a video installation her work becomes a new experience. Her artwork is a manifestation of visual experiments that create whole new experiences.
Rachel Bank (born 1980, Detroit, Michigan) lives and works in Los Angeles, California. She received an MFA from University of California Riverside in 2013 and a BFA in photography from Columbia College in Chicago, IL. She has had solo shows at Phyllis Gill Gallery, UC Riverside, and Midway Airport, Chicago, IL. She has been in various group shows at Dread Lounge, Los Angeles, CA, Eastside International, Los Angeles, CA, Cerritos College, UCLA, Cal State Long Beach, The Pacific Design Center, Riverside Art Museum, amongst many other locations.