Contract & Community Education
Contract & Community Education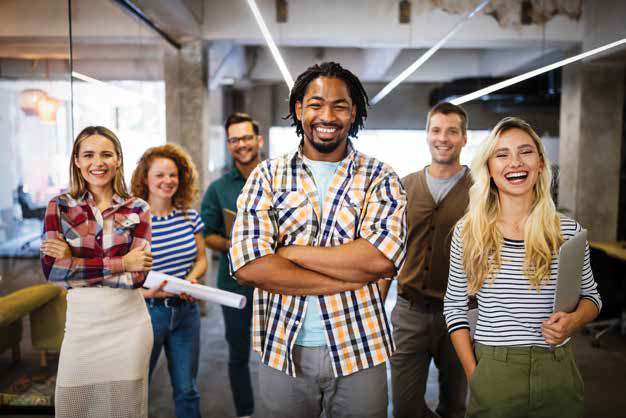 Contract Education
MSJC contracts with employers to customize programs for their existing workforce that will increase employee retention rates, fill talent pipelines, upskill and reskill employees, and support succession plans.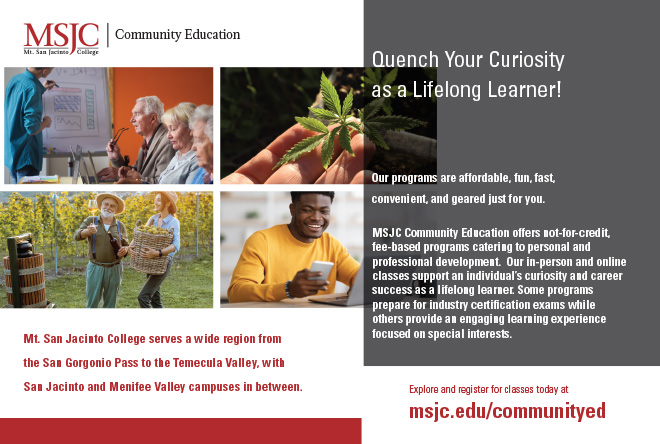 Community Education
Community Education not-for-credit, fee-based, programs cater to personal and professional development. Our online and in-person programs support your curiosity and career success as a lifelong learner.
Interested?
Please submit our Contract & Community Education Interest Form
Contact Us
Janice Mrkonjic, Director of Community and Contract Education
Email us at CommunityEducation@msjc.edu or call 951-487-3711
Nondiscrimination
Mt. San Jacinto College complies with all federal and state rules and regulations and does not discriminate on the basis of ethnic group identification, national origin, religious creed, age, sex, gender, gender identity, gender expression, race, color, medical condition, genetic information, ancestry, sexual orientation, marital status, physical disability, mental disability, military and veteran status, or because they are perceived to have one or more of the foregoing characteristics, or based on association with a person or group with one or more of these actual or perceived characteristics.
Inquiries regarding grievance procedures may be directed to the District's Student Judicial Affairs Coordinator at 951-487-3301. Inquiries regarding compliance and/or staff complaints may be directed to the Chief of Human Resources Officer at 951-487-3151.