Student Government Association at MSJC
Student Government Association at MSJC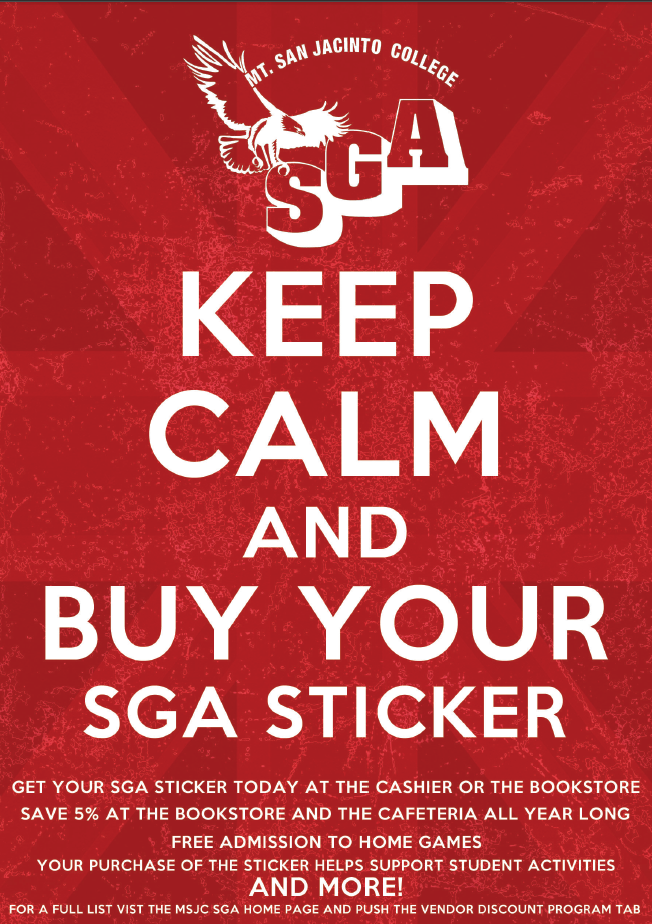 MSJC's Student Government Association (SGA) is committed to fostering student leadership, commitment, and development. The SGA advocates on behalf of nearly 20,000 MSJC students by tackling issues and concerns that impact the student body. As the official student government of MSJC, the SGA participates on shared governance committees and the statewide Student Senate.
All students are welcome to attend meetings, held every Friday from 10 a.m. until noon. If interested in attending an upcoming meeting, please contact the SGA at the San Jacinto or Menifee Valley campuses at the numbers below.
San Jacinto Campus, Room 1114
Menifee Valley Campus, Room 1007
You can purchase your SGA sticker at the Cashier's Office or Bookstore and save 5% at the Bookstore and Cafeteria, free admission to home sporting events, and discounts and benefits at local businesses all year long. For the full list of available benefits, visit the Vendor Discount page.
Important Links