MSJC Mobile Career Center
MSJC Mobile Career Center
What is a Mobile Career Center?
The MSJC Mobile Career Center is equipped with state-of-the-art technology that allows Mt. San Jacinto College to provide career and employment outreach services to our communities in Riverside County.
Where will the Mobile Career Center go?
The MSJC Mobile Career Center will be available to support community and workforce-related needs such as:
Career fairs
College fairs
Trade shows
Business expositions
Workforce training
Workforce reductions
Job search and employment soft skills preparation
Veterans events
Community outreach efforts; targeting youth services at schools, adults, individuals with disabilities and others in rural communities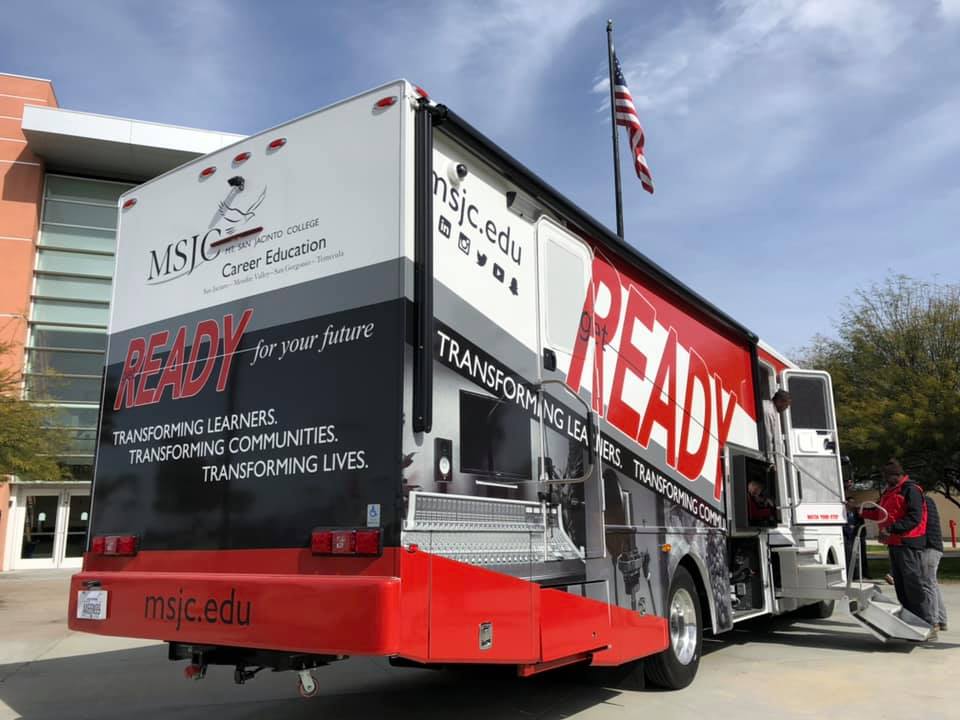 Career Services on the go!!!
Prior to requesting a date, please check our currently scheduled events to see if we are already booked on your preferred date.
Need to know more?
Contact mobilecareers@msjc.edu