What is Supplemental Instruction?
What is Supplemental Instruction?
Supplemental Instruction (SI)?
Supplemental instruction is an academic assistance program that increases student performance and retention. SI provides weekly review sessions (free) for students enrolled in targeted historically difficult course. SI sessions are interactive review sessions that incorporate course content (what to learn) and study strategies (how to learn). SI sessions are open to any student enrolled in a course being supported with SI. Student attendance at SI sessions is voluntary.
How does it work?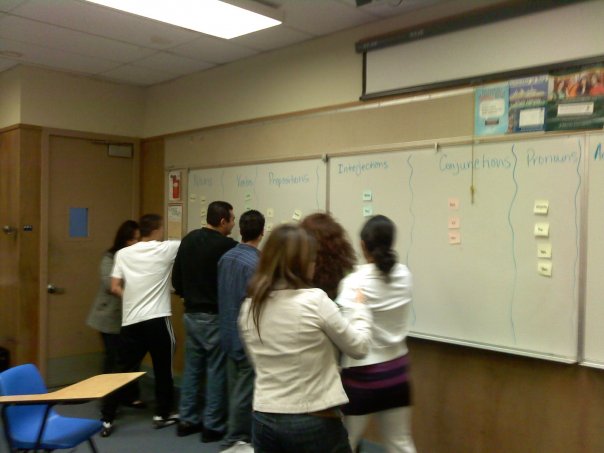 There will be 2 SI sessions each week (either preset according to the SI Leader's availability or to be determined by the class survey.) The days and times of the SI sessions will be announced the 2nd day of class and SI will begin the 2nd week of classes.
At each SI session, you will be guided through course material by your SI Leader (SIL). The SIL will not re-lecture nor provide you with class notes. The SIL will not do your homework. Your SIL will review course material and share study strategies. The SIL plans activities to assist you and the group in processing the course material. You will be actively involved in the session.
What's in it for me?
If you attend SI sessions regularly, you can earn better grades. Research has shown that students who attend SI sessions regularly average half to a full letter grade higher than their classmates who choose not to attend SI sessions. By attending SI sessions, you will gain a better understanding of the course material, learn more effective ways of studying, and get to know your fellow classmates.
Recent in-house research revealed that students who attended SI regularly (average of twice a week) had a predicted success rate for the course of 96%. On the other hand, students who did not participate in SI had a predicted success rate of 66%.
History of SI

SI was developed in 1973 by Dr. Deanna Martin at the University of Missouri -- Kansas City.
Originally designed to support minority students in the health sciences, SI has grown into an internationally renowned academic assistance program for all students.
SI was brought to MSJC -- MVC in the Fall 2006 semester and later expanded to MSJC -- SJC in the Fall 2007 semester.
Since the Spring 2020 semester, the MSJC SI program has generated over 134,000 student contact (support) hours!
For more information about the MSJC SI Program, please contact Kathalena Rios at krios@msjc.edu.
SI Classes
SI Classes are selected on a semester-by-semester basis. Classes to be supported are determined by historical school data (low success/high attrition rates). Please see the SI Lineup for more information.