SI Line Up
Fall 2022 SI Leaders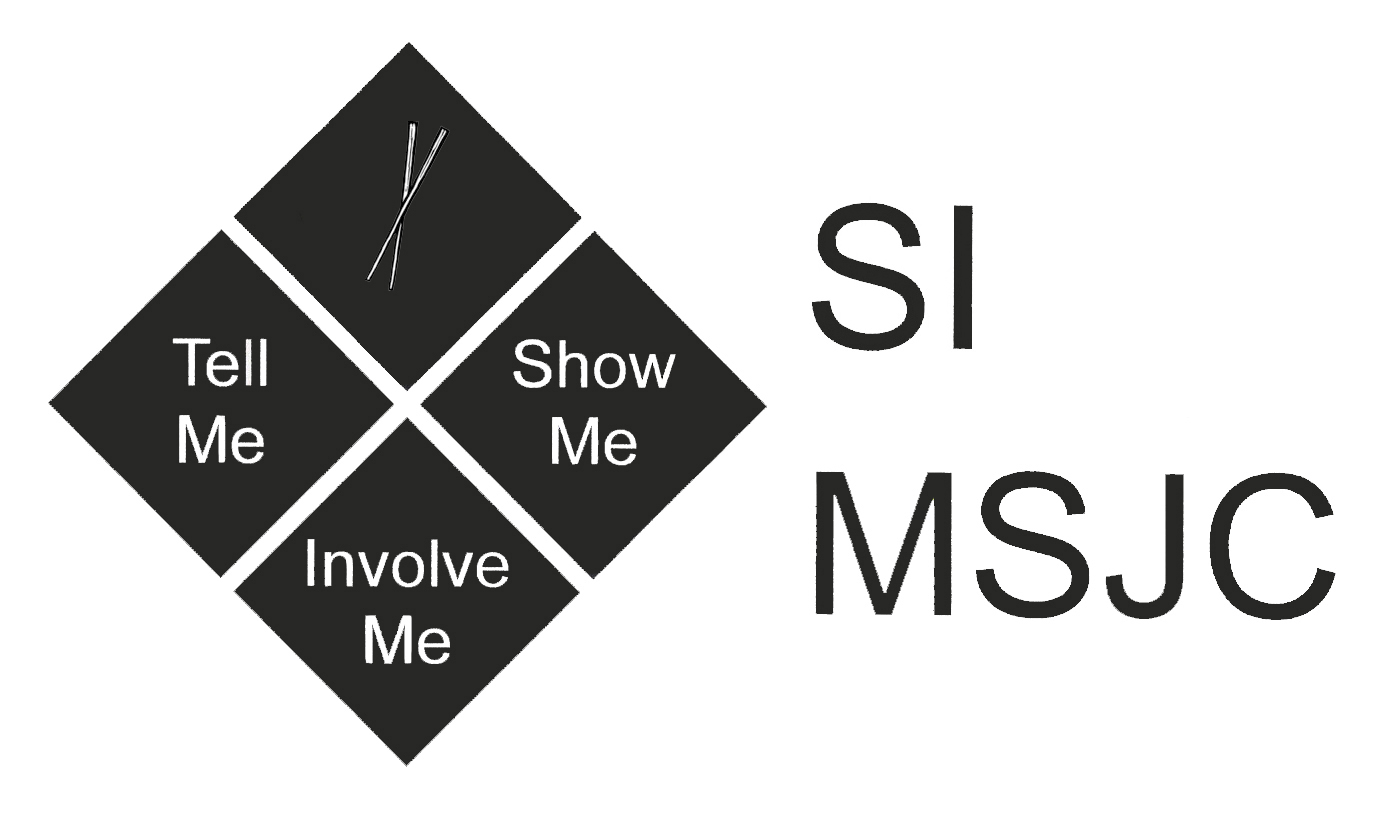 A Supplemental Instruction Leader (SIL) is a student that re-enters a course that they have previously completed successfully. SILs have, preferably, a previous relationship with the instructor of the SI targeted course. SILs serve as a "near-peer" to the students in class and model good student behavior (attend all classes, are attentive, take notes, and model organizational and study skills.) SILs conduct two out-of-class review sessions that enable participants to process the course content delivered in class. SIL are trained in the beginning of and throughout the semester.
For more information or if you are interested in serving as a SI Leader, please contact Kathalena Rios (SI Coordinator) at krios@msjc.edu or David Rowell (SI Specialist) at drowell@msjc.edu.
*** If you are enrolled in a course that is supported with an SI Leader, please see your course Canvas Shell for session times.
SI Leader
SI Course(s)
Leader Bio
Sage Aguina- Kang

CSIS 211

MATH 211

Hi everyone, my name is Sage Aguina-Kang! I'm a computer science major that likes to sleep =)
Judith Almaraz
ENGL 101
My name is Judith Almaraz, this is my second year here at MSJC and I am currently a biology major. I am very excited to work with SI students this semester and promise to do my best to help as many students become as successful as they can be in their classes!
Shannon Burk
ANTH 101
"They may forget what you said, but they will never forget how you made them feel."
Cesar Espinoza
ENGL 101
Hello, my name is Cesar Espinoza...I'm a first-year/first generation student majoring in computer science...I am a SI Leader, a full-time student, a Wingstop Manager, and I also have my own YouTube Channel Greaserboy4. My hope is to design and connect with students in a positive self-improvement environment..."
Eddeh Garcia
ENGL 101
I'm Ed, I'm a SI leader majoring in music and sometimes I'll bust a move.
Emmanuel Guzman
ENGL 101
Eli Ibanez
MATH 211
My name is Eli Ibanez I am 23 years old and I will be transferring next fall, my favorite thing to do is to go to tide-pools and a observe hermit crabs as they are my favorite animals, it is also a plus that they live on the beach and it makes for an awesome sunset.
Jeanne Lee
SPAN 101
Hello! My name is Jeanne Lee, I am 19 years old and a nursing major here at MSJC. I currently work as an SI mentor and SI leader for Spanish 101! It's an honor to study and work with you all!
Meagan Lemus
ENGL 101
Brendan Lynch
SOC 101
Hey! My name is Brendan Lynch and I am starting my third semester at MSJC. I am working towards an AA in Sociology and Psychology. This is my second semester working as an SI Leader and my first working as an SI mentor!
Jasmin Martinez
ENGL 101
Hi everyone! My name is Jasmin, a new SI leader this semester. I am really excited to start and have peer connections with all !
Mikayla Mobley
ANTH 101
Hi, my name is Mikayla and this is my first semester as an SI Leader! I am an Anthropology major and will be facilitating a Physical Anthropology session!
Priscilla Ngo
ENGL 103
Hello! My name is Priscilla and it's my 2nd year at MSJC. I look forward to working as an SI leader and getting to know everyone. 😊
Mackenzie Peace
ASL 100
Hello, my name is Mackenzie, and I am a psychology major. This is my fourth semester as an SI Leader for ASL and my second semester as an SI Mentor.
Kourtney Pruitt
ANAT 101
Hi, I'm Kourtney! I'm a pre-nursing student and I'm finishing up my final 2 semesters here at MSJC and completing my AS before transferring to a BSN program. I'm a new SI Leader and I'm looking forward to helping out with Anatomy and Physiology!
Sherrie Rutherford
ASL 201
Hi! My name is Sherrie Rutherford. I'm married and a mother to a 8 month old. I enjoy cooking, baking, and playing video games. Nice to meet you!
Evie Sibole

ASL 100

ASL 101

Hello! My name is Eva, I'm a first time SI Leader for ASL 1 and 2! I first began attending MSJC back in 2019, and am currently enrolled in the Interpreter Preparation Program, and look forward to this journey!
Crystal Uribe
ANTH 101
Crystal is an MSJC student majoring in anthropology. In her spare time, she loves traveling, watching foreign films and shows, and spending time with her family.
Fall 2022 SI Mentors
Brendan, Emmanuel, Jeanne, Mackenzie, Shannon, & Sage