About EOPS
OUR MISSION
EOPS are student support programs funded by the state of California (under Title 5) designed to recruit and retain students who are economically, socially, and educationally disadvantaged by providing them with the tools and resources to help them achieve their educational goals.
OUR SERVICES
Academic and supporting counseling
Student Grants and Awards
Priority Registration
Textbook Vouchers
And more!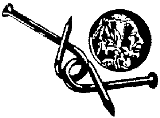 EQUITY GOALS
"The programs' primary goal is to encourage the enrollment, retention and transfer of students disadvantaged by language, social, economic and educational circumstances, and to facilitate the successful completion of their goals and objectives in college. EOPS offers academic and support counseling, financial aid and other support services."
California Community Colleges Chancellor's Office > Extended Opportunity Programs and Services