Request for Services
How to Complete Your Request for Services:
STEP 1:
---
STEP 2:
Select
"Resources"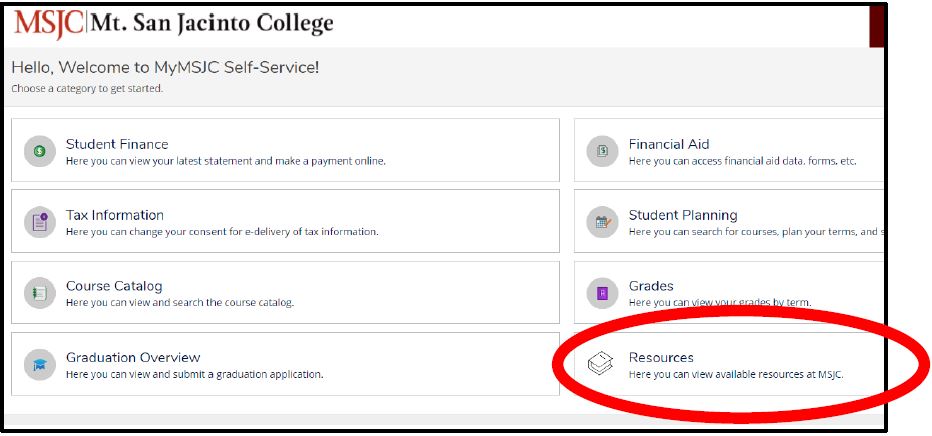 ---
STEP 3: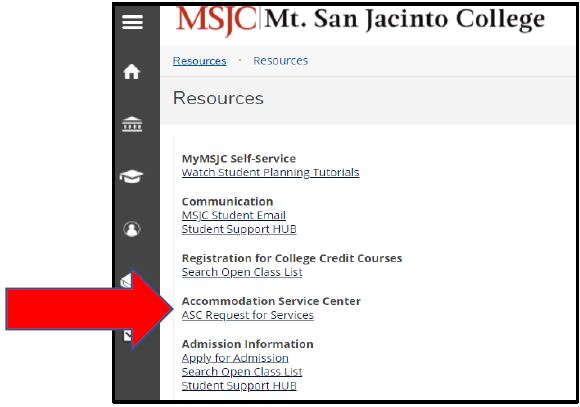 ---
STEP 4:
From the drop-down menu, select the semester for which you are requesting services

STEP 5:
Your current registered courses are listed under "Section Name". Your approved accommodations are to the right.


Here you have the option to "Select All" which will select all accommodations for all the classes you are registered for. We strongly encourage that you select this option! You also have the option of selecting each accommodation individually by checking the boxes below it.
**All ASC students must select "Notify Instructor" for all courses**
---
STEP 6:
Once you have selected all of the accommodations you would like to request, review for accuracy, check the "Authorization" boxes and click on "Submit Request"
Remember to do your Request for Services every semester!
Once your Request for Services is submitted all selected course instructors will receive an email (to their msjc.edu account) with your name and approved accommodations. ASC highly recommends that you, the student, have a conversation with each instructor letting them know what you need. Let's set ourselves up for success!