Request for Services
How to Complete Your Request for Services: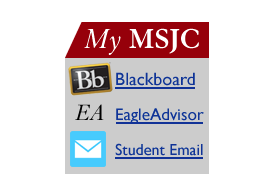 ---
STEP 2:
Under

Payment and Purchases, select the last link labeled "DSPS Request for Services"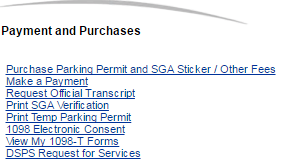 ---
STEP 3:
From the drop-down menu, select the

semester

for which you are requesting services - C
lick
submit

---
STEP 4:
Your current registered courses are listed under "Select Section"
Your approved accommodations are listed under "Approved Accommodations" in the

drop-down menu
First, select the first

course

listed, from your

drop-down

menu, select each

accommodation

needed for that course
**All ASC students myst also selected "Notify Instructor" for all courses
Complete this action for all listed courses!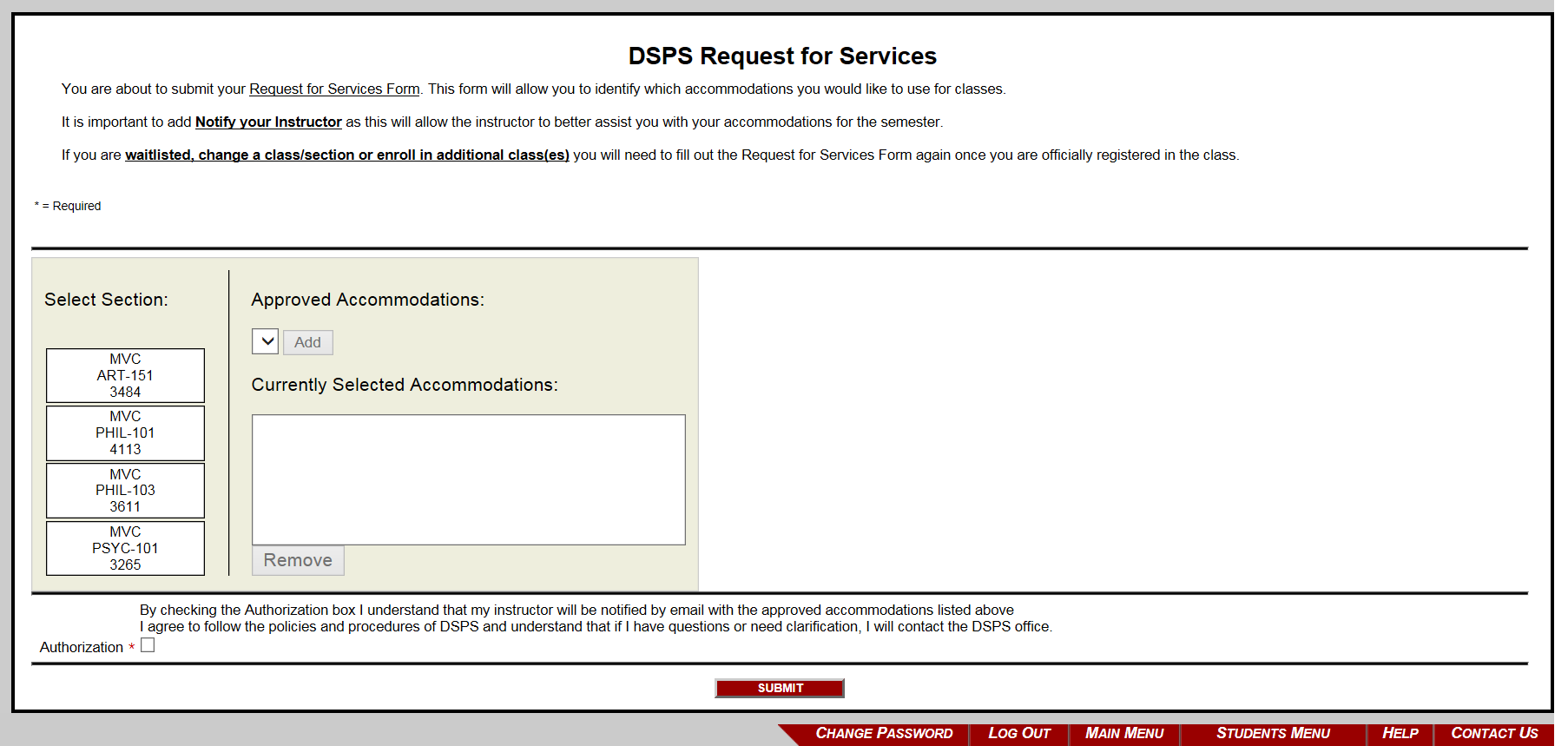 ---
STEP 5:
Review your selections to ensure accuracy

Once you are happy with your request,

check the "Authorize" box and then click "Submit", done!
Great job! Remember to do your Request for Services every semester!
FINAL COMMENTS/NOTES:
Once the above task is completed and submitted, all selected

course instructors will receive an email (to their msjc.edu account) with your name and approved accommodations. The ASC highly recommends that you, the student, have a conversation with each instructor letting them know what you need. Let's set ourselves up for success!
If you later:
enroll in additional classes for which you need accommodations
change

sections

or
learn that the class has moved to a different location
You will need to complete all of the steps above, again, this will inform your new instructors as well as the ASC.
Deaf & Hard of Hearing students who have requested an interpreter or real-time captionist, and make changes to their schedules, in addition to submitting a NEW Request for Services form, are ALSO responsible for notifying the Lead Interpreter at

dsps-lead-interpret@msjc.edu IMMEDIATELY to ensure that your accommodations are in place and appropriate to the change in your class schedule.