Enroll at MSJC
Welcome to Mt. San Jacinto College!
The Enrollment Services Department provides numerous services to students and members of the community. General information about the college is provided. Petitions to enter class late, transcripts, credit by examination and enrollment verification are all initiated in this department. Student academic records, courses taken, units attempted, units earned, grades, grade points, graduation date, and other data are maintained in this department.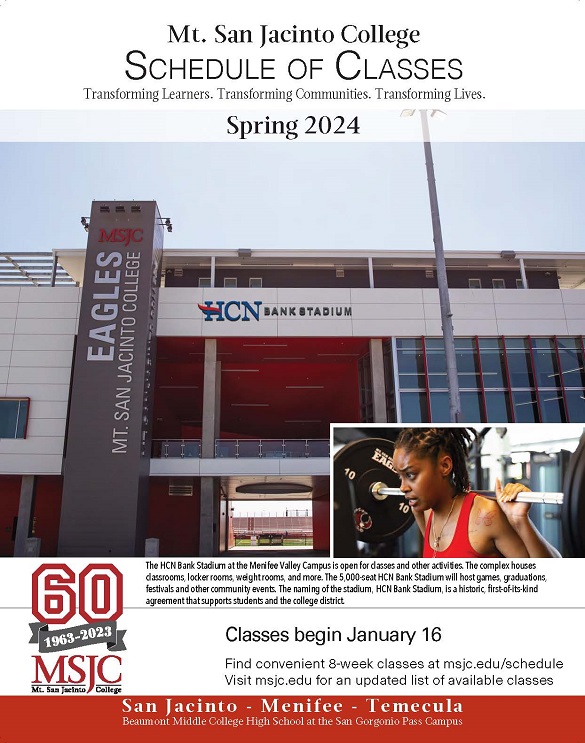 Spring classes begin January 16.