Tom Ashley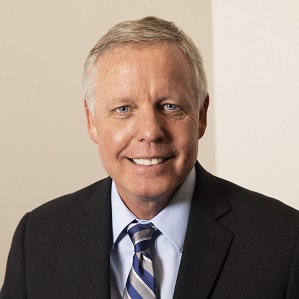 Trustee Tom Ashley was first elected to the Mt. San Jacinto Community College District Board of Trustees in 2012. Mr. Ashley represents Trustee Area 5.
The Temecula resident earned a bachelor's degree in history from UC Berkeley and a master's degree in educational leadership from Azusa Pacific University.
Trustee Ashley has been a longtime educator and works as a teacher in the Perris Union High School District, where he earned recognition as the district's Support Teacher of the Year. He also received the California Teachers Association WHO award. He previously served as the vice president of the Perris Secondary Educators' Association. He has also served on Rotary Club, the Chamber of Commerce, and the United Way.
As a trustee, he is proud of the role he played in passing the Measure AA bond in 2014, which was used to purchase and remodel the new Temecula Valley Campus.
Trustee Ashley is the son of retired Riverside County Supervisor Marion Ashley, and is a proud father of his two adult children. He enjoys running, running, cooking, and is a life-long fan of the Los Angeles Dodgers and Lakers. He is interested in history and politics.
Trustee Ashley is passionate about Mt. San Jacinto College District Strategic Goals 1, 2, 4 and 7.
Goal 1:

Promote, encourage, and create a culture of racial equity, diversity, and inclusion to address and eliminate systemic racism, academic barriers, and educational injustice through implementation of culturally responsive and affirming practices.

Goal 2:

Create Structured Educational Experiences that Support Students from Point of Entry to timely and efficient Attainment of Educational Goal in both on campus and distance education environments.

Goal 4:

Foster an institutional climate that promotes inclusivity, is welcoming and engaging, and creates community and belonging for students, faculty, and staff.

Goal 7:

Facilities Planning and Improvement – Provide facilities at all locations that are inviting, accessible, and safe.