John Knuth
Instructor
Department: Art
Contact:
Phone:      
Email: jknuth@msjc.edu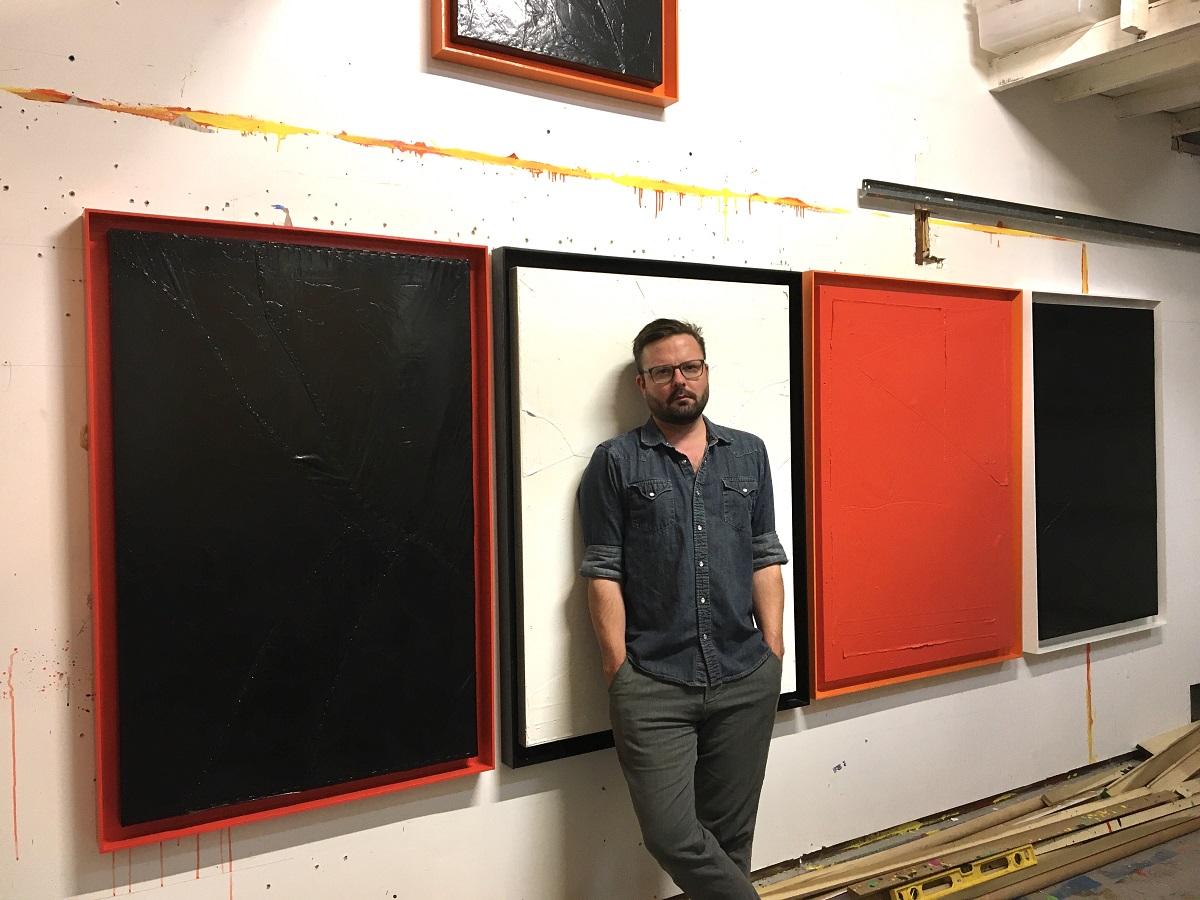 Bio:
Teaches drawing, ceramics, sculpture, 3D Design and Art History at MSCJ.
John Knuth's creative conjurings challenge traditional notions of art making, even in this millennium. His paintings force extreme tension between the sacred and the profane, creating stunning works by way of indelicate techniques. Knuth's mission is to take something traditionally regarded as base, and to make it into something magnificent, where the materials feel secondary to the radical result. Knuth's approach is alchemical. Like an art world diviner, he conjures the elements, from making burn paintings with distress flares and metallic space blankets to using fly regurgitation to make the most incandescent, shimmering paintings.
John Knuth was born in 1978 in Minneapolis, Minnesota and lives and works in Los Angeles, California. He received an MFA from University of Southern California and a BFA from the University of Minnesota. Knuth's recent solo exhibitions include Powerplant at Brand New Gallery, Milan, Italy; Base Alchemy at 5 Car Garage, Santa Monica, CA; Master Plan at Andrew Rafacz Gallery, Chicago, IL; Elevated Uncertainty at Marie Kirkegaard, Copenhagen, Denmark; and Fading Horizon at Human Resources, Los Angeles, CA. His works has recently been included in group shows at International Print Center, New York, NY; Speed Art Museum, Louisville, KY; MassArt, Boston, MA; Self-Titled, Tilburg, NL; Loudhailer, Greene Exhibitions, China Art Objects and Los Angeles County Museum of Art in Los Angeles, CA, and the Minneapolis Institute of Art.