Student Health Center

---
We can be reached via email or phone at (951) 465-8371 to schedule in-person or remote telehealth appointments.

The Student Health Center strives to provide quality care for all of our students. But occasionally your preferred appointment time may not be available.

In the event of any emergency (medical or otherwise) please CALL 9-1-1.

COVID19 Vaccine go to MyTurn.ca.gov, Effective March 23, 2022 the Student Health Center will no longer be providing COVID-19 vaccines. Please schedule any future appointments with other local providers in your area using MyTurn.ca.gov.

Please also review this LIST OF RESOURCES for information on mental health, domestic violence, coping strategies, and more.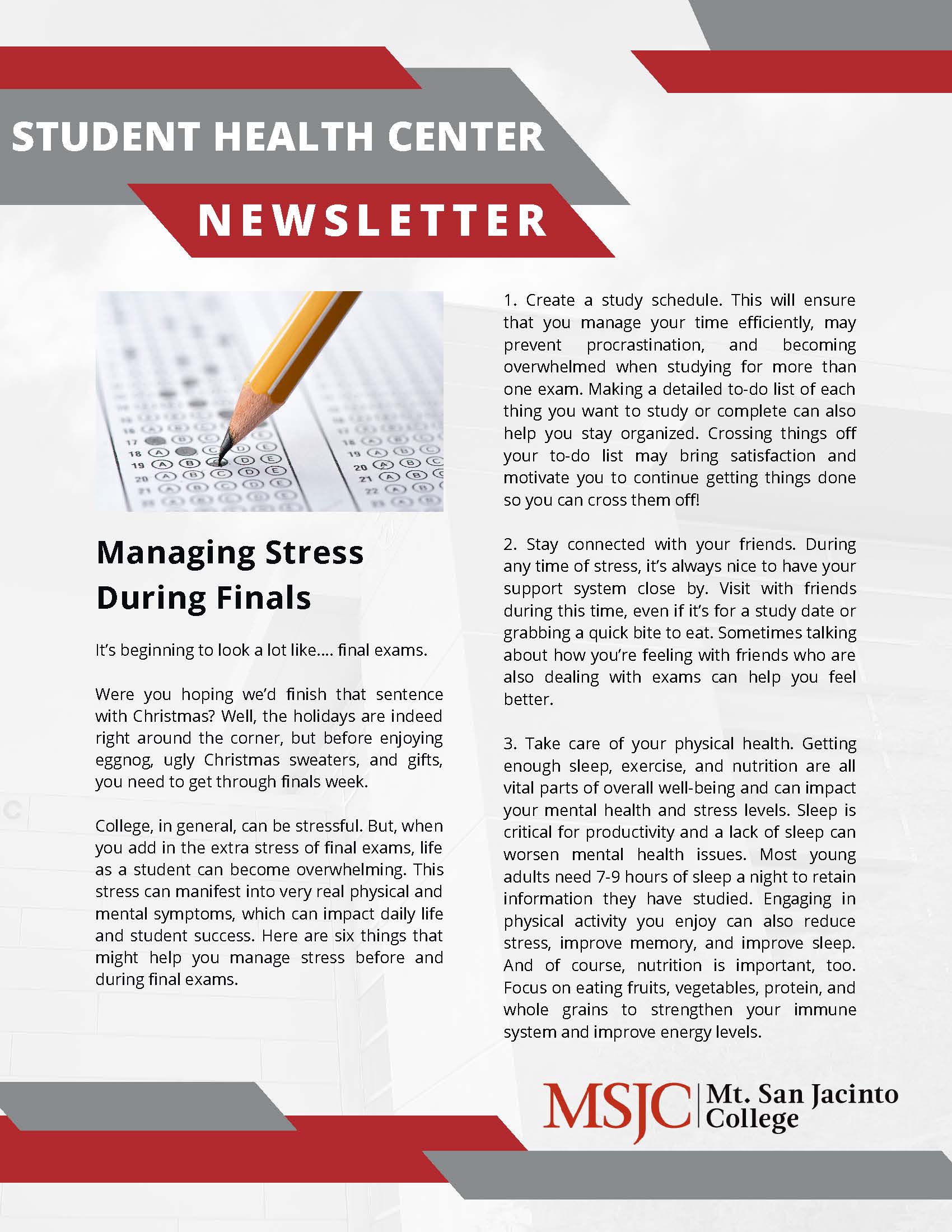 Welcome! ¡Bienvenido! Bienvenue! Benvenuto! Willkommen!

---
Administrative Contacts
Dr. Lisa McAllister
Dean of Health Services
Ruthy Joseph
Health Services Supervisor
Tyler Hills
Administrative Associate
Jonathan Danzig
Administrative Associate
Credits: Banner Photo by Jazmin Quaynor on Unsplash