Graduation Art Contest
MSJC is commissioning two 8' x 8' selfie walls to display during our Spring 2023 graduation events on May 25th. The selected artists will receive $500 each, after the work is completed.
How to submit: Use the form below to submit a proposal image, a short paragraph describing the work, and any images of previous artworks you might have.
Theme: The theme of this year's graduation is Together: We Dream, We Learn, We Transform. Let this theme inspire your work.
Submission Deadline: Sunday, April 30th at midnight.
Winner Announced: Monday, May 1th
Artwork Completion Date: Monday, May 22th
Graduation Ceremony Date: May 25th - see msjc.edu/graduation
Payment to Artist by: Friday, June 30th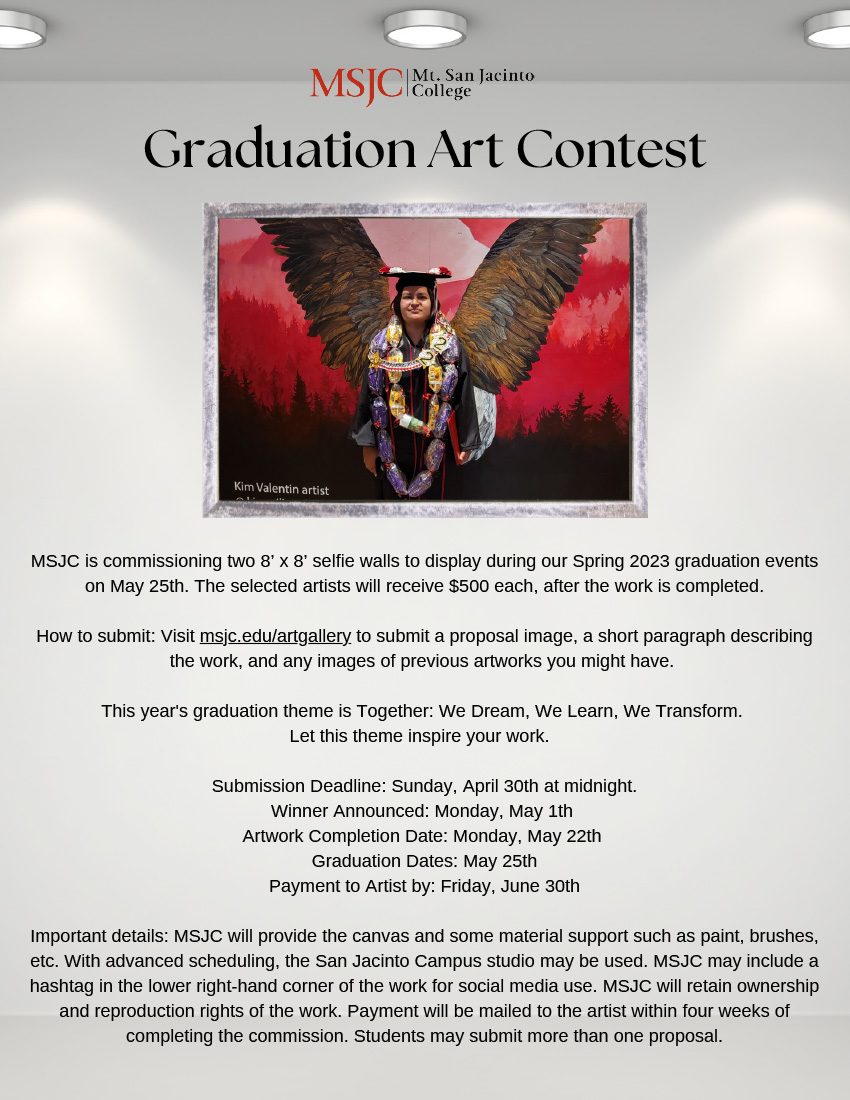 Important details: MSJC will commission two pieces, for our MSJC Graduation on May 25. MSJC will provide the canvas and some material support such as paint, brushes, etc. With advanced scheduling, the San Jacinto Campus studio may be used. MSJC may include a hashtag in the lower right-hand corner of the work for social media use. MSJC will retain ownership and reproduction rights of the work. Payment will be mailed to the artist within four weeks of completing the commission. Students may submit more than one proposal.