Conchi Sanford – She se puede.
Conchi Sanford – She se puede.
Mt. San Jacinto College Art Gallery presents
Conchi Sanford – She se puede.
March 21 – April 21, 2022
Gallery Hours:
Tuesday and Thursday, 11 – 4 pm
Artist Talk:
Thursday, March 24, 1 – 2 pm
Closing Reception:
Saturday, April 16, 4 – 6 pm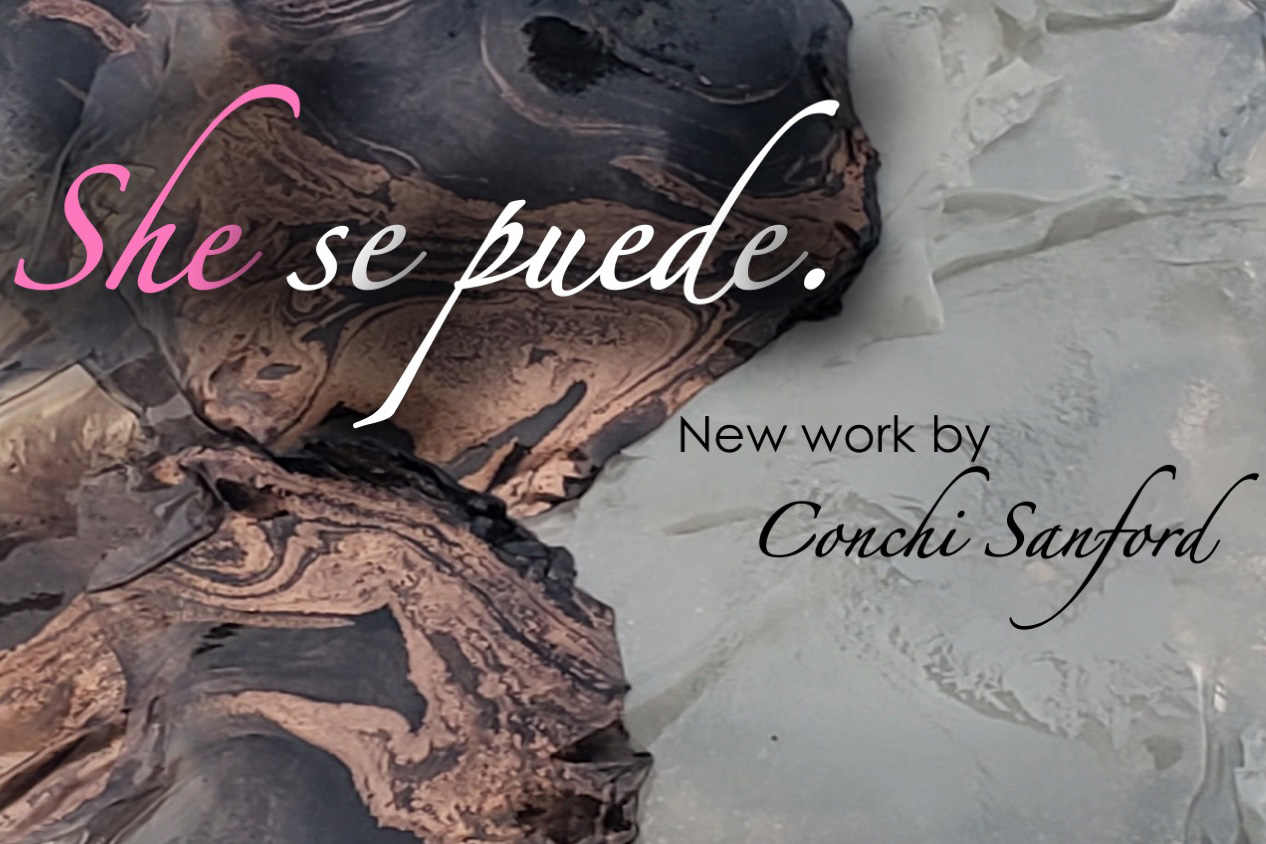 The MSJC Art Gallery is pleased to present a special solo exhibition by Conchi Sanford. She se puede. is a unique opportunity to explore Sanford's sculptural and luminescent resin stained glass works. Sanford's abstract sculptures have a basis in representational art however; her forms often resemble bodies in motion or compositions that have defined their own development and growth.
Sanford approaches artmaking in a very corporeal way. The physicality of her art making extends beyond her own studio practice and reaches out to the viewer. Her forms almost ask you to place your own body in relationship to the sculptures themselves. Sanford creates armatures layered with colored resin. The resin has a mysterious quality in Sanford's hands, it simultaneously looks like it is letting light in while emitting light out from the inside.
Sanford also brings the idea of light into her new resin stained glass works. In Sanford's continually creating mind she turns the classic stained glass window into an enigmatic vehicle for artistic exploration. Her windows use a similar layering of diaphanous color to illuminate an antiqued idealized form.
Professor of Art, Professor of Art History and Artist; Conchi Sanford is an adjunct professor at MSJC and Crafton Hills College and CTA Union Board Member. As a first-generation American, Conchi Sanford's goals reflect in her lifetime exposure to her own ethnic background, cultural diversity and embody her response to her bi-national upbringing. Sanford received a Bachelor of Fine Art in 2000 at California State University, Long Beach and an MFA from Claremont Graduate University. There she was able to transition from painting to sculpture, with a degree in Integrated 3-D Design with an emphasis in wood, fiber and metals.