Science
Degree(s)
Transfer:
None
See:
A.A. in Liberal Arts- -Mathematics & Science Emphasis
Non-Transfer:
A.S. in Science
(with General Education Requirements Option A)
Certificate(s)
None
Employment Concentration Certificate(s)
None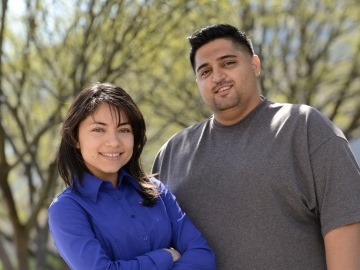 San Jacinto Campus
(951) 487-MSJC (6752)
1-800-624-3255
Counseling (951) 487-3255
Menifee Valley Campus
(951) 672-MSJC (6752)
1-800-452-5255
Counseling (951) 639-5255
Program Description
This non-transfer interdisciplinary degree offers a range of coursework to prepare students who want to explore the world of science at the introductory level. The Science major courses will work as lower division major preparation for specific transfer degrees in biological sciences, botany, ecology, genetics, environmental sciences, physiology, chemistry, toxicology and medicine – all fields. Many science courses are also required for engineering fields. For additional information, please see an MSJC counselor.