Medical Assisting
Degr​ee(s)
Tr​ansfer:
None
Non-Transfer:
None
Certi​ficate(s)
None
Employm​ent Concentration Certificate(s)
Medical Assisting Preparation​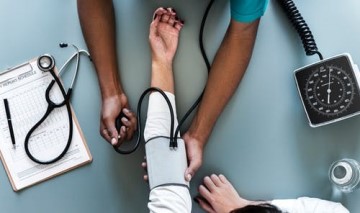 San Jacinto Campus
(951) 487-MSJC (6752)
1-800-624-5561
Counseling (951) 487-3255
Menifee Valley Campus
(951) 672-MSJC (6752)
1-800-452-3335
Nursing and Allied Health Unit
(951) 639-5577
Progra​m Description
The Medical Assisting Employment Concentration Certificate introduces students to the clinical and administrative aspects of medical assisting. After completing additional course work in medical assisting certificate and degree programs, students will qualify to sit the National Heath career Association certification exams to become Certified Medical Administrative Assistant, Certified Clinical Medical Assistant and Certified Billing and Coding Specialist. Students will also develop skills to become a competent Medical Scribe.