Medical Assisting
Effective Spring 2022 Semester
All students applying for Nursing, DMS, EMS, CNA and MA are required to have proof of completed COVID-19 vaccine and booster. This is a requirement to enter clinical facilities as well as take face-to-face classes at MSJC.
The Medical Assisting Employment Concentration Certificate introduces students to the clinical and administrative aspects of medical assisting. Students who complete the course work required for the Employment Concentration will earn a certificate for that concentration. ​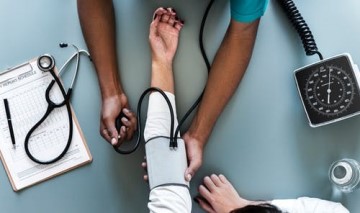 Students who successfully complete additional courses in Medical Assisting Clinical, Medical Assisting Administrative, and the Associate Degree program, will earn a certificate in the respective program and be able to sit the National Health Career Association certification exam to become Certified Administrative Medical Assistant, Certified Clinical Medical Assistant and Certified Billing and Coding Specialist.
Students develop competencies in patient registration, charting, practice management, and clinical patient care by utilizing computerized EHR programs and performing hands-on patient care in the lab classes. The Medical Assisting program also provides students with the opportunity to become Medical Scribes. Students are trained to provide optimal patient care in various healthcare settings including hospitals, clinics, urgent care, and a variety of specialty medical offices.
Menifee Valley Campus
Nursing and Allied Health
951-639-5577
nursingandah@msjc.edu