Management Supervision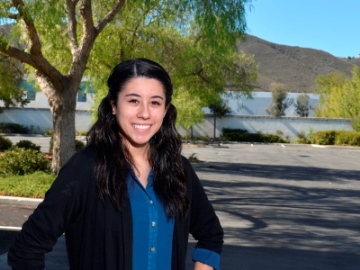 San Jacinto Campus
(951) 487-MSJC (6752)
1-800-624-5561
Larry Barraza (951) 487-3525
lbarraza@msjc.edu
Menifee Valley Campus
(951) 672-MSJC (6752)
1-800-452-3335
Caren Hennessy (951) 639-5526
chennessy@msjc.edu
Gloria Sanchez (951) 639-5520
gsanchez@msjc.edu
Program Description
The Management/Supervision department offers a non-transfer Associate degree and a non-transfer Certificate in Management/ Supervision designed to prepare the student to direct the work of others. The program offers students the opportunity to acquire practical skills, technical knowledge and experience, and improve conceptual abilities and theory in the areas of analyses, evaluation, selection, communication, production, and followup. Both the Associate degree and the Certificate share the same lists of required, recommended elective, and elective discipline specific coursework with the difference being the required general education pattern for the degree.
The Management/Supervision Department is committed to providing a broad and flexible professional education. The studies introduce the student to dynamic processes of goals and objectives setting, planning, and achieving results for the organization. Also emphasized are the recognition of, and the leadership for, changing environments and relationships. Although emphasis is on business and economics of the organization, the learning is relevant to individual daily life.
Transfer students may earn an Associate degree in Liberal Arts with an area of emphasis that includes Business and Technology. This degree path is designed to accommodate the differing requirements for a wide variety of transfer institutions and provides an efficient means to achieve transfer goals and career success.
For individuals currently working within these fields, there may be potential for salary and/or career advancement.
​ ​