Liberal Arts
Degree(s)
Transfer:
A.A. in Liberal Arts
(with Transfer Emphasis using General Education Requirements Option B or C)
With Area of Emphasis:
Arts, Humanities & Communications
Social & Behavioral Sciences
Mathematics & Science
Business & Technology
Non-Transfer:
None
Certificate(s) of Achievement
None
Employment Concentration Certificate(s):
None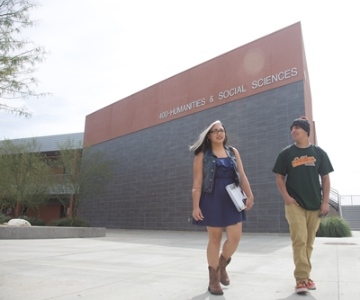 San Jacinto Campus
(951) 487-MSJC (6752)
1-800-624-5561
Counseling (951) 487-3255
Menifee Valley Campus
(951) 672-MSJC (6752)
1-800-452-3335
Counseling (951) 639-5255
Program Description
The transfer Associate degree in Liberal Arts is designed for students who wish to have a broad knowledge of liberal arts and sciences plus additional coursework in an "Area of Emphasis". This area of emphasis would be an ideal choice for students who plan on transferring to the California State University (CSU) or University of California (UC) as students can satisfy general education requirements, plus focus on transferable course work that relate to majors at these institutions. Please consult with a counselor for information regarding your intended major at the specific college or university of your choice.