History
Degree(s)
Transfer:
A.A.-T in History for Transfer
(using General Education Requirements Option B or C)
See Also
A.A. in Liberal Arts With Area of Emphasis: Arts, Humanities &
Communications Social & Behavioral Sciences
Non-Transfer:
None
See:
A.A. in Humanities
A.A. in Social/Behavioral Sciences
Certificate(s)
None
Employment Concentration Certificate(s)
None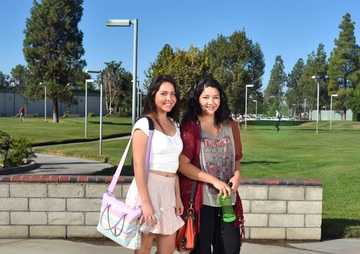 San Jacinto Campus
(951) 487-MSJC (6752)
1-800-624-5561
Christina Yamanaka (951) 487-3522
cyamanaka@msjc.edu
Menifee Valley Campus
(951) 672-MSJC (6752)
1-800-452-3335
Gary Vargas (951) 639-5759
gvargas@msjc.edu
Program Description
The History program at MSJC is structured under a world history umbrella that encourages students to explore change over time through area and regional studies, comparative analysis, and multi-disciplinary investigations. US History courses emphasize critical analyses of basic American institutions, values, and traditions, covering the nation's past by emphasizing cultural and ethnic diversity and multi-faceted analysis (social, political, economic, military, gender, ethnic, and cultural history). In each history course, students will be asked to analyze critically major historical problems and issues and to master primary and secondary sources. The history program encourages students to approach their world with curiosity and informed critical analysis and to do so with an awareness of how a particular subject fits into a larger pattern or context.
​ ​