Environmental Studies
Degree(s)
Transfer:
A.S. in Environmental Studies
(with Transfer Emphasis using General Education Requirements Option B or C)

See Also:
A.A. in Liberal Arts - Mathematics & Science Emphasis
Non-Transfer:
None

See:
A.S. in Science
A.S. in Turf & Landscape Management
A.S. in Water Technology
Certificate(s)
None
Employment Concentration Certificate(s)
None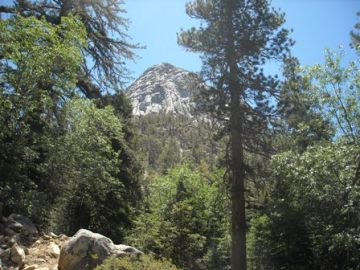 San Jacinto Campus
(951) 487-MSJC (6752)
1-800-452-3335
Michael Plotkin (951) 487-3730
mplotkin@msjc.edu
Menifee Valley Campus
(951) 672-MSJC (6752)
1-800-452-3335
Jason Hlebakos (951) 639-5731
jhlebakos@msjc.edu
Program Description
The Environmental Studies transfer and non-transfer programs draw on a multi-disciplinary curriculum that emphasizes the impact of human civilizations on environmental systems. The disciplines represented draw from the physical, life and social sciences as well as the humanities. Environmental science is largely issues-based and relies heavily on the critical thinking skills necessary to understand contemporary issues and propose meaningful solutions to complex problems. Successful completion of the degree requirements entails a broad scientific background, which provides a foundation for continued academic and career success.
Intro and Overview
Environmental careers are some of the fastest growing throughout California and the United States, in general. The field of Environmental Studies is highly interdisciplinary, and encompasses many different career paths. As environmental degradation and new technologies increase, so too will the demand for highly-trained environmental professionals.

The opportunities in the Environmental Sciences are highly varied. Students can pursue careers ranging from field biology to environmental law, from laboratory science to environmental advocacy. The courses offered at Mt. San Jacinto attempt to capture that variety and introduce students to the entire spectrum of opportunities available to them as environmental professionals.