Economics
Degree(s)
Transfer:
A.A.-T in Economics for Transfer
(using General Education Requirements Option B or C)
See Also
A.A. in Liberal Arts
With Area of Emphasis: Social & Behavioral Sciences Business & Technology
See Also
A.S. in Environmental Studies
A.S.-T in Business Administration for Transfer
Non-Transfer:
None
See:
A.A. in Social/Behavioral Science
A.S. in Business Administration
A.S. in Management/Supervision
Certificate(s)
None
See:
Certificate in Business Administration
Certificate in Management/Supervision
Employment Concentration Certificate(s)
None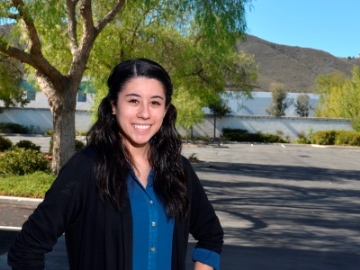 San Jacinto Campus
(951) 487-MSJC (6752)
1-800-624-5561
Samson Wakjira
swakjira@msjc.edu
Menifee Valley Campus
(951) 672-MSJC (6752)
1-800-452-3335
Dewey Heinsma (951) 639-5636
dheinsma@msjc.edu
Program Description
The Economics program is intended for students who are planning to transfer to a four-year college or for a business occupational area of his/her own choice. Transfer students may earn an Associate degree in Economics for Transfer or Associate degree in Liberal Arts with an area of emphasis that includes either Business and Technology, or Social and Behavioral Sciences. These degree paths are designed to accommodate the differing requirements for a wide variety of transfer institutions and provide an efficient means to achieve transfer goals and career success.
Economics is a social science discipline focusing on the development of critical thinking and logical analysis, mathematical concepts and quantitative reasoning through communication and composition, problem-based learning, and the study of economic literature. These skills provide the fundamental foundation for academic and career path success. The economics curriculum is designed to equip students with the skills and knowledge of macroeconomics, microeconomics, and environmental economics; as related to politics and history, business and markets, governments and global economies, as well as social and cultural institutions.
Economic majors may pursue diverse career paths. Popular undergraduate majors related to the field of Economics include: Accounting, Banking and Financial Services, Business Administration, Business Economics, Business Law, Entrepreneurship, Environmental Economics, Environmental Studies, International Business, Management, Marketing, Public Administration, along with an array of career opportunities, both in government, private, and international sectors. For individuals currently working within these fields, there may be potential for salary and/or career advancement.