American Indian Studies
Degree(s)
Transfer:
A.A. in American Indian Studies
(with Transfer Emphasis using General Education Requirements Option B or C)
See Also:
A.A. in Liberal Arts - Social & Behavioral Sciences Emphasis
Non-Transfer:
None
See:
A.A. in Social/Behavioral Science
A.S. in Science
Certificate(s)
None
Employment Concentration Certificate(s)
None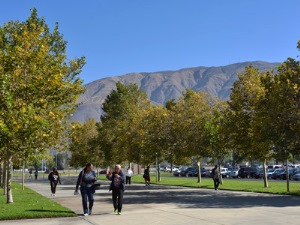 San Jacinto Campus
(951) 487-MSJC (6752)
1-800-624-5561
John Torres, (951) 487-3654
jtorres@msjc.edu
Menifee Valley Campus
(951) 672-MSJC (6752)
1-800-452-3335
Erik Ozolins (951) 639-5725
eozolins@msjc.edu
Program Description
The scope of the American Indian Studies transfer program includes Native American Literature, regional studies in American Indian culture, and Cultural and Physical Anthropology. Elective courses allow students to follow interests by region or by time period, as well as to examine language in relation to culture. All courses selected for this major will enable a student to understand and communicate the depth and complexity of Native American issues in society today.
American Indian Studies courses provide students with an ability to examine issues affecting Native American populations today, tomorrow and in the past. These courses offer students an opportunity to learn about American Indian culture in an academic setting in which stereotypes and shallow interpretations of culture and history are not the norm. All courses offered for this major seek to stretch students' abilities to think critically and carefully examine primary sources of information.
The core and elective courses provide grounding in knowledge about cultural and genetic diversity, about various life ways, and about American Indian heritage. The articulated transfer major is intended to enhance student progress toward bachelor programs in American Indian Studies. Courses in the program are selected to prepare students for transfer successfully to four-year colleges.