ADN Application Procedure
ADN Application Procedure
Steps to Apply
---
Only students who have received an Eligibility Email with a link to Program Notes can submit an Application for the ADN (RN and LVN-RN) Program during the application period.
ASSOCIATE DEGREE IN NURSING (RN) APPLICATION
Important reminders:
Applications must be received by 11:59PM on February 15 or September 15.
Communication regarding Acceptance into the ADN Program is sent via MSJC student email for students who are currently enrolled and via personal email for students not currently enrolled, along with other require​m​ents that need to be met in order to secure your spot in the program.
After Final Selection, students who are unable to meet required immunization and background clearance by the specified due date will be dropped from the program.
The department will be holding workshops to answer any questions that you may have regarding the RN and LVN-RN application.
Please submit documents to Nursing and Allied Health on the Student Support Hub under Nursing and Allied Health, then Submit Documents Here, then Associate Degree Nursing or Licensed Vocational Nurse Documents.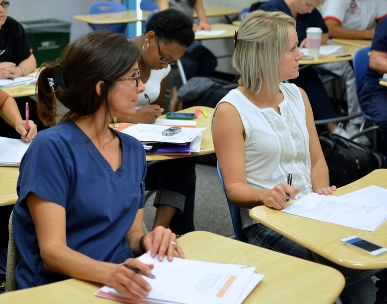 Prospective nursing students must pass a Test of Essential Academic Skills (TEAS) prior to program admission. This test assesses basic skills in Math, English, Reading, and Science.
Applicants are required to submit an unofficial transcript of the highest of two attempts on TEAS VI and/or VII. Preparation for this assessment is essential. Study resources can be found on the ATI website. An applicant must achieve a passing composite score of 62% or above in order to be eligible for admission.
Students will submit TEAS unofficial transcript with application. Official Transcript required as a condition of acceptance.

The ATI TEAS VI and/or VII test can only be taken twice each in order to achieve a passing score. We will accept the highest score of these attempts. We no longer accept TEAS V results.
Beginning with the September 2024 application period we will only accept TEAS VII.
Forms
---