Interest-Free Loans for MSJC Employees
Interest-Free Loans for MSJC Employees
The MSJC Foundation is offering 10-month interest-free loans to employees to help them purchase essential technology for working at home during the current pandemic.
Approved technology purchases are: computer, laptop, tablet, scanner/printer, webcams and/or headphones. Items can be combined but total loan amount not to exceed $750.
First, make the purchase – Up to $750.

Then fill out the loan application and include the purchase receipt.

Loans are given for the exact amount of purchase.

Repayment of the loan is made through automatic payroll deductions over 10 months from October 2020 through June 2021.

Applications and receipts must be received by Friday, October 2.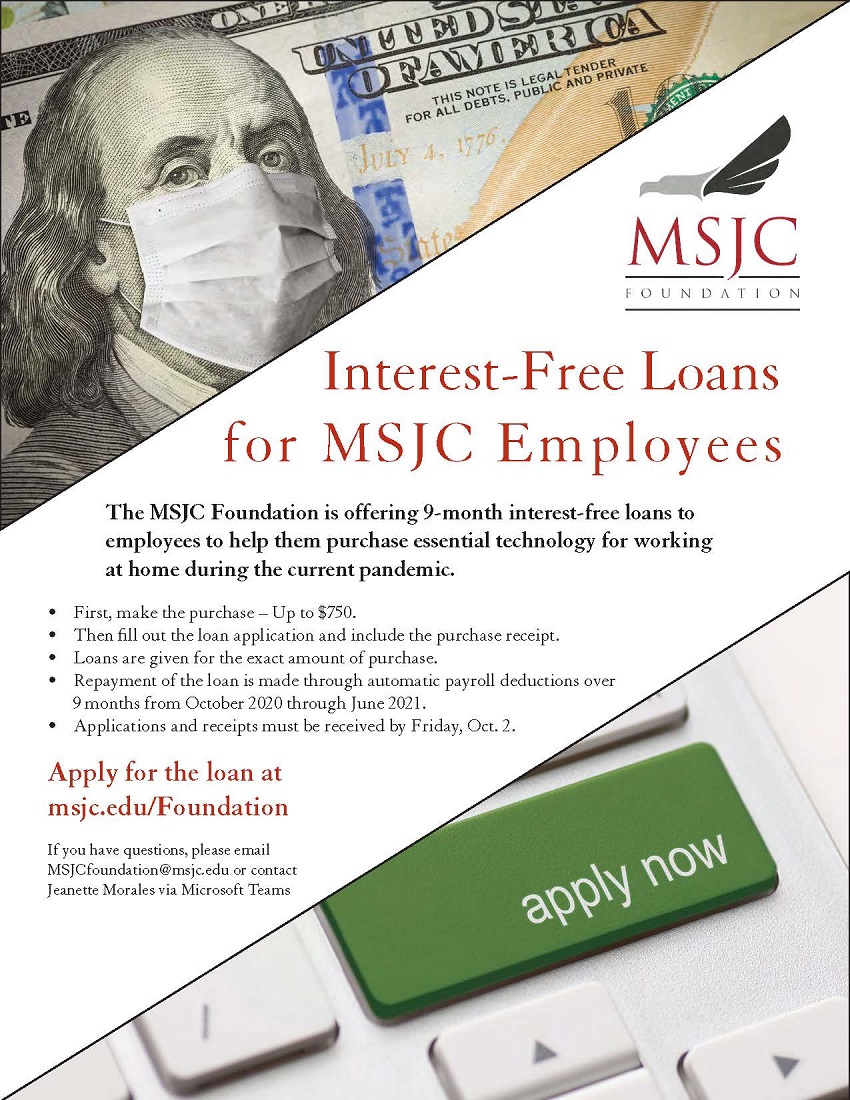 MSJC Foundation Technology Loan Flier
Example Specs
Looking for a computer? A productive work station would have the following specifications:
Intel i3 or AMD Ryzen 3 (dual core minimum) or better processor
15" screen
8 GB of RAM*
256GB SSD**
Windows 10 (native mode, not S mode)
Such as:
Questions?
Please email MSJCfoundation@msjc.edu or contact Jeanette Morales via Microsoft Teams.