Vanessa Fountain
Instructor
Department: Music
Contact:
Phone:      
Email: vfountain@msjc.edu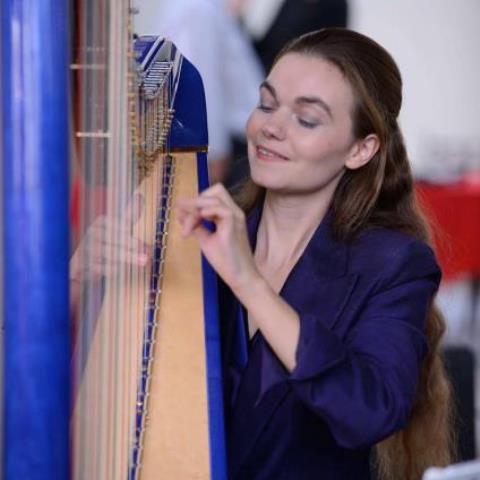 Bio:
A native Southern Californian, Dr. Vanessa Fountain holds a Bachelor's and Master's of Music from California State University Los Angeles and a Doctorate of Musical Arts in harp and musicology from the University of Arizona, where she received her degree at age 19. As a professional harpist, highlights of her concert tours include performances in China, South Korea, Spain, England, and the Kennedy Center in Washington, D.C. She has performed for such notables as Oprah Winfrey, Maya Angelou, Florence Henderson and Arnold Spielberg, made several television appearances, and concertized with artists including Barry Manilow, John Bayless, Lucie Arnaz and Il Divo.
Dr. Fountain's technical skill and artistic vision allows for interpretations and arrangements of a variety of music spanning Classical, Celtic, Latin, pop, jazz, and rock genres. A community college instructor since 2005, she is currently the Chair of Music​ at MSJC's San Jacinto Campus, where she teaches music theory and history courses and directs the college orchestra. She has been recognized for her dedication to education and harp performance through awards from the Cambridge Who's Who Society and the Valeria Finzi Memorial Harp Scholarship.