Estella Gutierrez-Zamano
Instructor
Department: English
Contact:
Phone:      
Email: ezamano@msjc.edu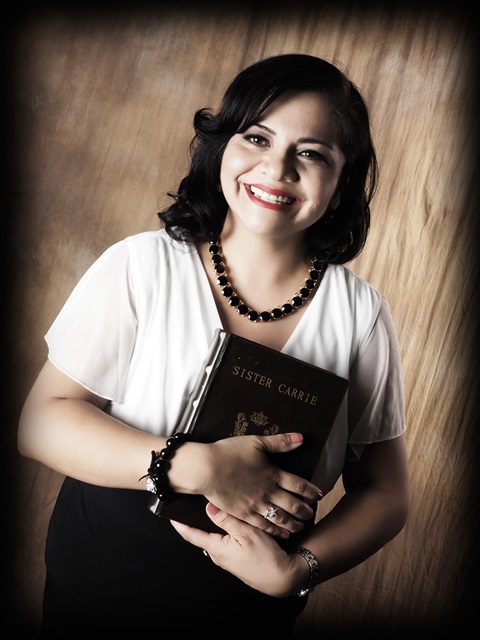 Bio:
Estella Gutierrez-Zamano Associate Professor, English Department
My Background
I have been teaching at Mt. San Jacinto College since 2012. Prior to my time at Mt. San Jacinto College, I worked in a variety of fields, including teaching at the secondary level, student services, grant administration and development, writing and editing, and institutional research. Before these experiences while I was working my way through school, I had to be fairly resourceful. I worked as a salesperson for a pet supplier, as a hearing aid telemarketer, a typist, a data entry technician, an office assistant, and in a variety of work-study positions in financial aid, libraries, academic departments, offices of counseling, and student support services.
My Philosophy
I want to help my students achieve self-empowerment by enhancing their thinking, speaking, and writing abilities. My hope is that they, in turn, help others in achieving their goals, so that we "pay it forward" and contribute to a greater good.
Education
B.A. English
M.A. English
M.S. Educational Administration
M.A. Educational Research/Research Methods
Ph.D. Educational Research/Research Methods
Hobbies
Collecting "Peanuts" memorabilia (especially Snoopy, Charlie Brown, and Linus)
Reading poetry, creative nonfiction, research journals, and caretaking literature
Listening to Audible and my groovy iTunes playlists
Writing my own poetry and songs
Spending time with my husband, son, and our dog
Supporting my husband and son in their races, competitions, and pursuits
Watching "Baptiste," "The Killing," "The Missing," "Hanna," and the detective genre

Learning about the Second World War and Chinese history

Taking extended walks, drives, and naps

Refurbishing old or broken jewelry and making new, original pieces
Pinning (or "curating") via Pinterest
Catching the latest art-house films and documentaries
Attending local lectures and exhibits
Research Work that I Enjoy:
Raj Chetty, David Grusky, Dalton Conley, and Matthew Desmond
Favorite Writers:
Langston Hughes, Edgar Allan Poe, Lucille Clifton, Doris Lessing, Cynthia Ozick, Alice Sebold, Alice Hoffman, Philip Larkin, John Ashbery, Wally Lamb, Theodore Dreiser, Thomas Hardy, Edith Wharton, e.e. cummings, Dorothy Parker, Charles Bukowski, Bertrand Russell, John Steinbeck, and Herman Hesse (at the moment)...
Favorite Writing:
It is a three-way tie between Jude the Obscure, "The Shawl," and The House of Mirth.